CO2 Laser Marking/Engraving Machine for Plastic/Wood/Rubber/Leather Marking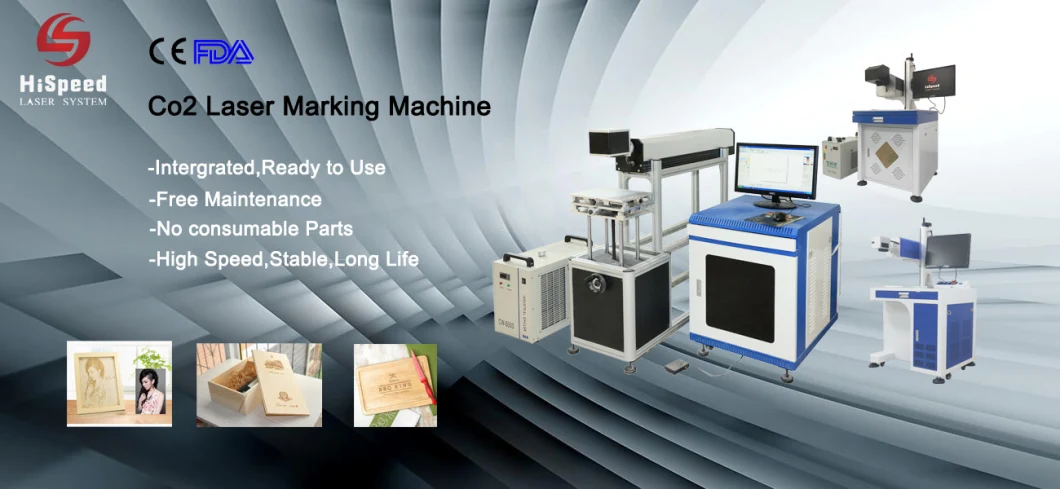 >>>>>>Equipment Description<<<<<<
HiSpeed CO2 laser marking machine is able to provide online super high speed laser marking for 24 hours to production line with high production efficiency. It wouldn't work like ink jetting machine which is easy to cause nozzle blockage and then halt the production, unnecessary loss will happen.
>>>>>>Specification<<<<<<
Material:Aluminum
Laser Generator:Seal metal CO2 laser generator
Power:≥30W
Wave length:10.6um
Vibration Mirror:High precision double scan system
Marking speed:≤12000mm/s
Main board:7 inch screen
System:WIN CE
Cooling way:wind
focus lens:Focus length 150mm
Marking type:Dot or vector
Min. line width:0.03mm
Repeatability accuracy:0.01mm
Working range:70mm x 70mm, 110mm x 110mm, 150mm x 150mm.
Positioning method:Red light positioning, focus
Marking lines:No limit
Production Speed:0~189m/min (According to the material)
Font:Chinese, English, traditional Chinese
Format:BMP/DXF/HPGL/JPEG/PLT
Code:CODE39,CODE128,CODE126,QR
Power:220V
Power Consumption:800W
Working Environment:Out temperature 0ºC-45ºC; Humidity≤95%

>>>>>>Machine Details Show<<<<<<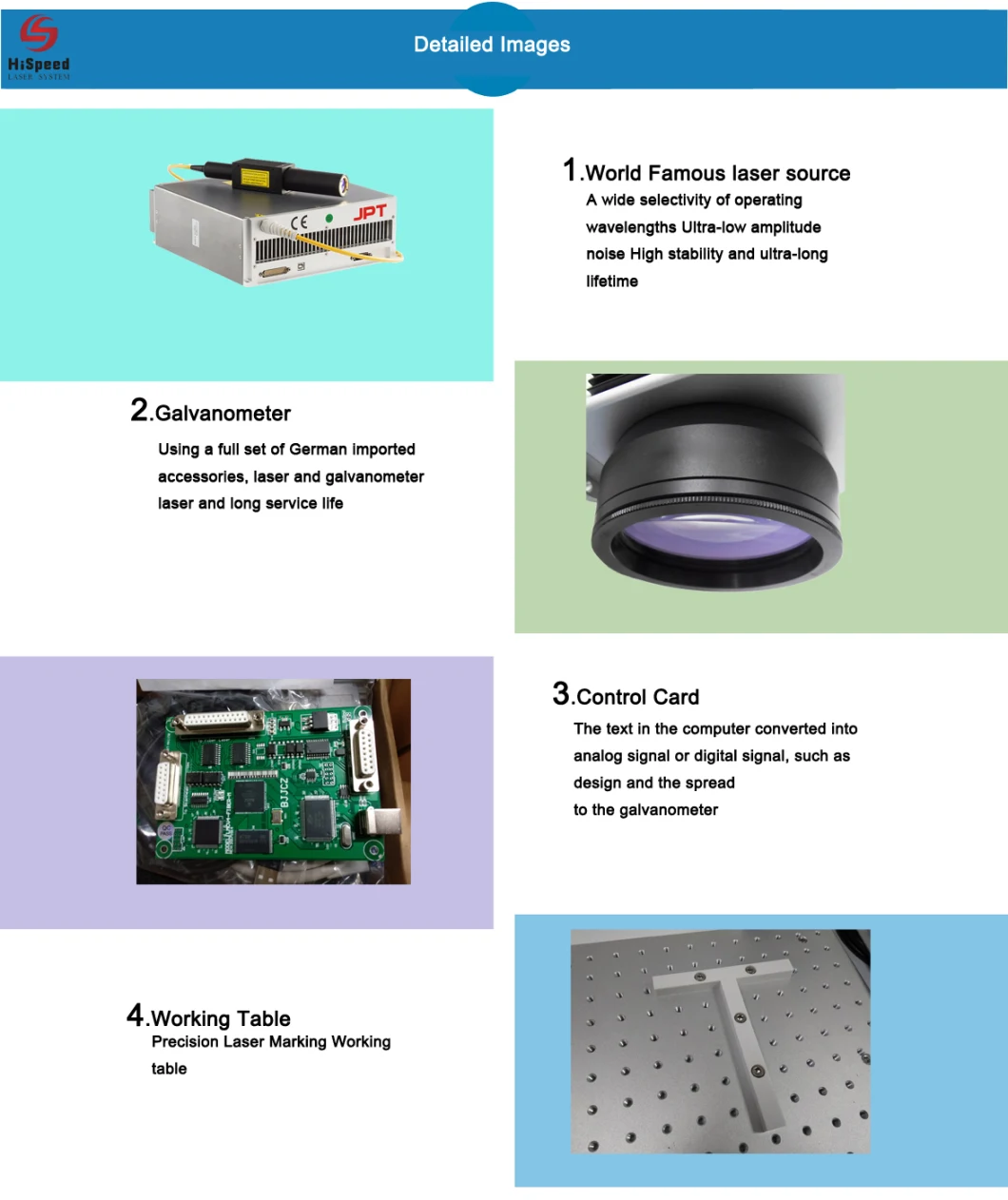 >>>>>>Technical Parameters<<<<<<
Radio frequency CO2 laser generator Imported from U.S.A

Air Cooling or Water Cooling

Graphic Formats Supported

PLT, DST, AI, DXF, BMP, JPG, CAD, CDR, DWG

Laser Generator Safety Class
>>>>>>Laser Marking Sample Show<<<<<<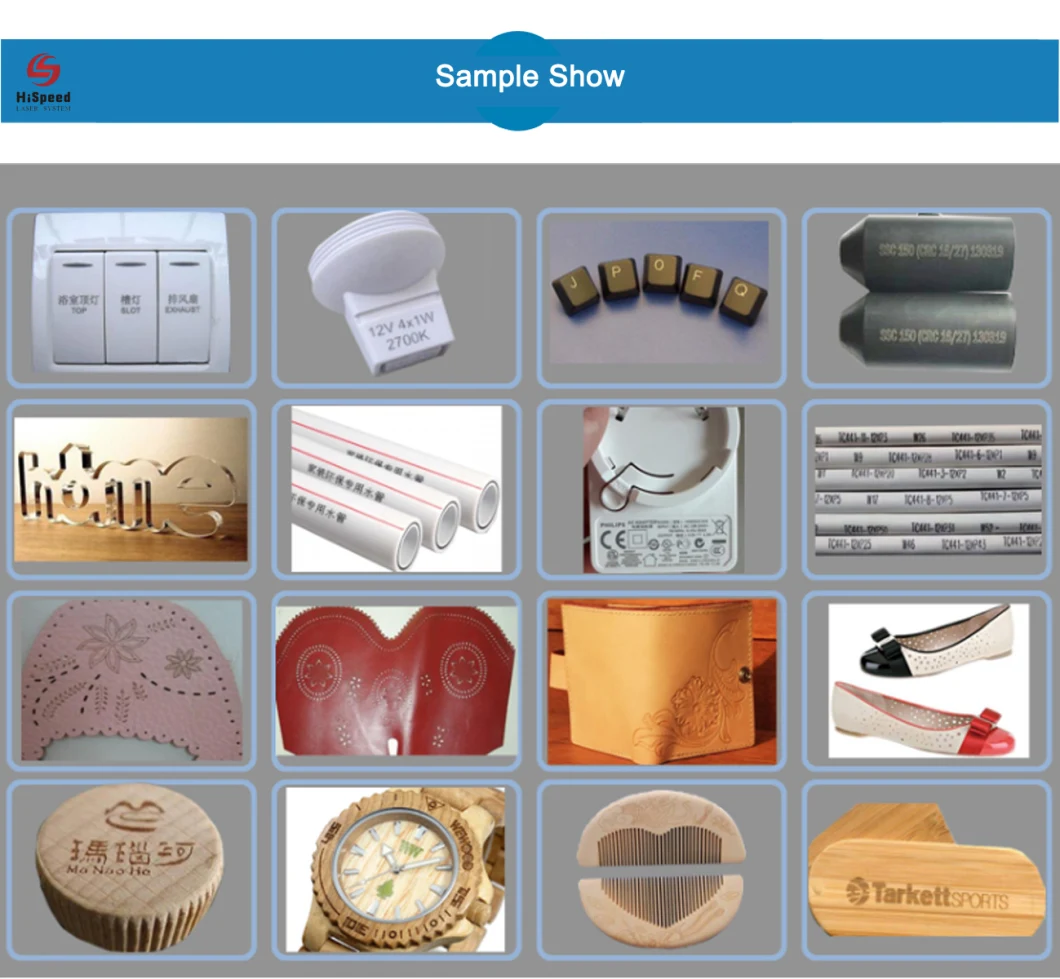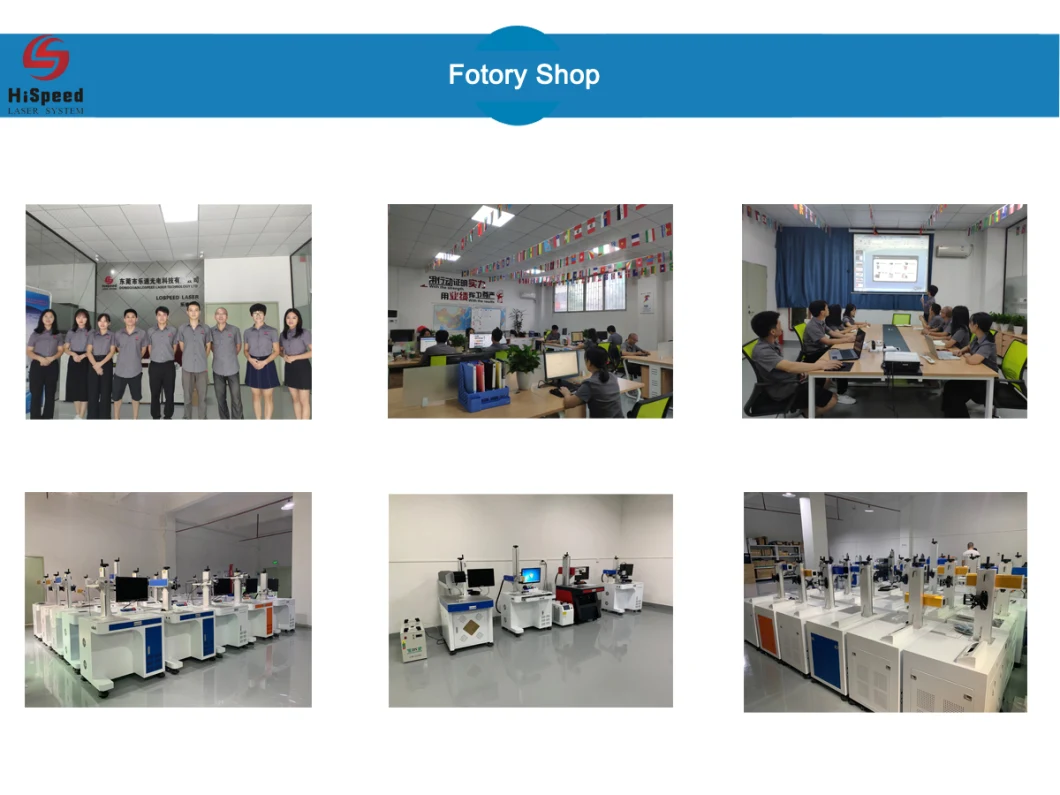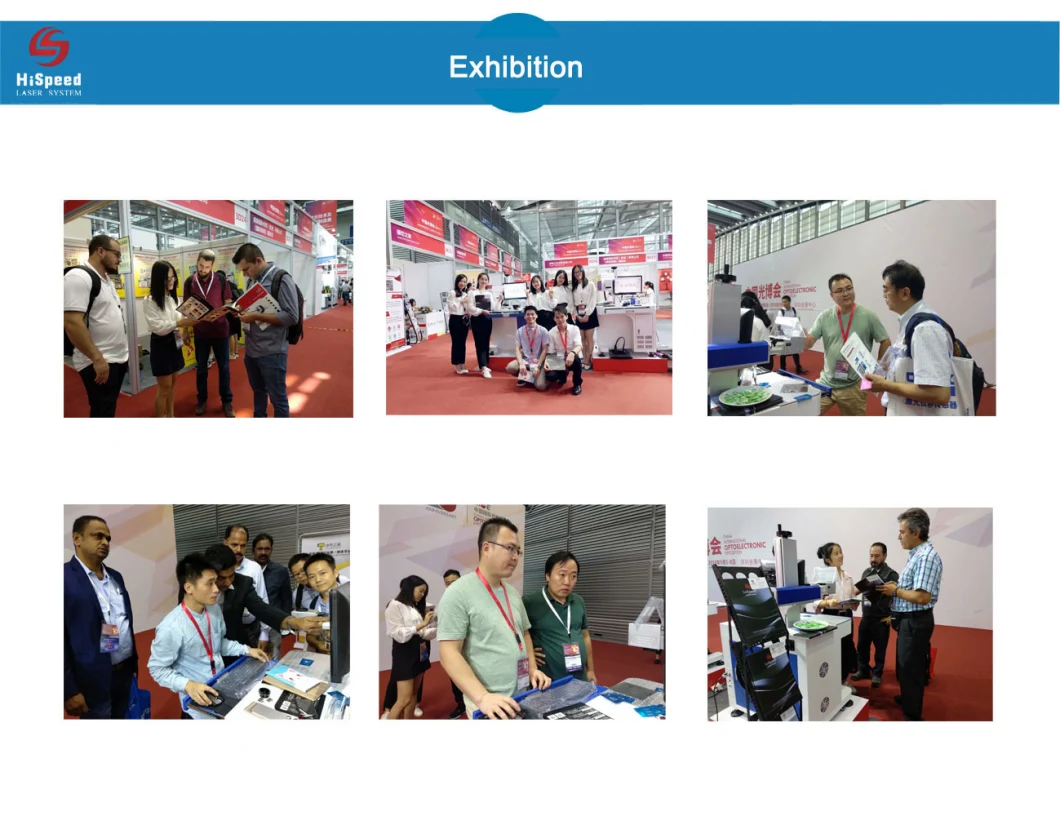 >>>>>>More Laser Machines Types<<<<<<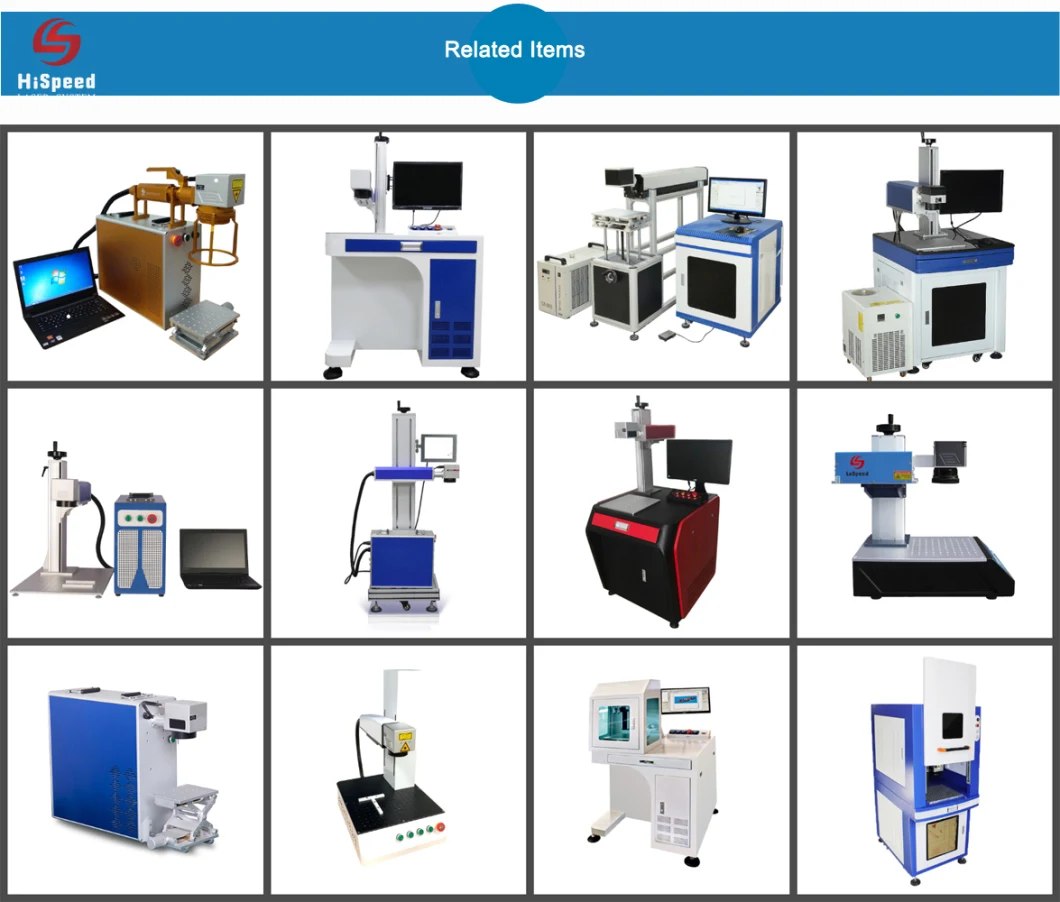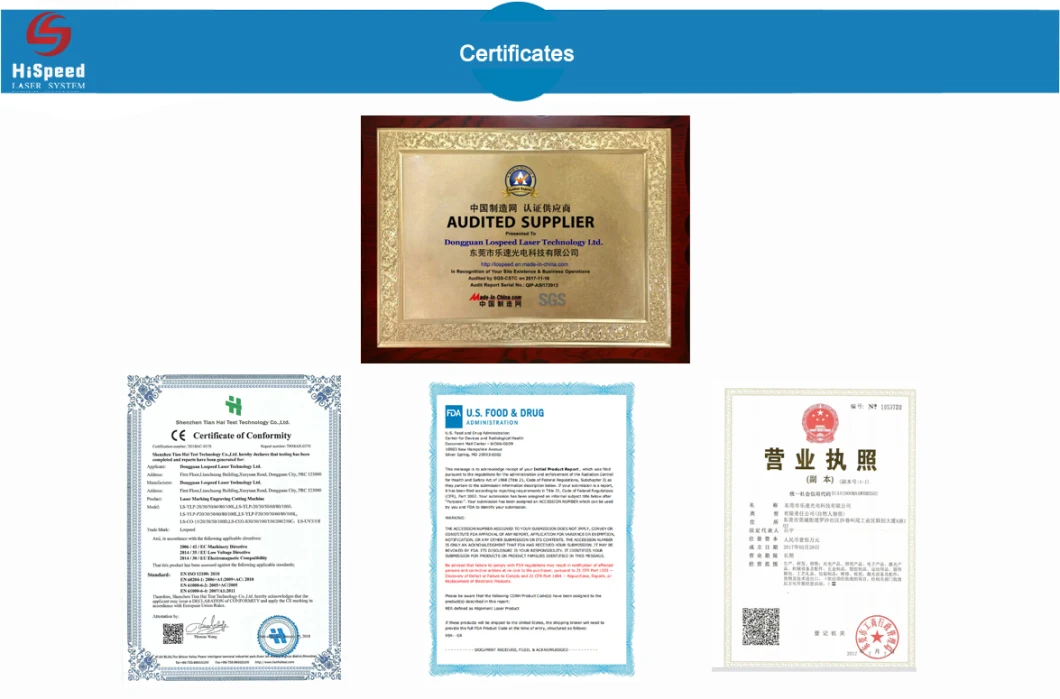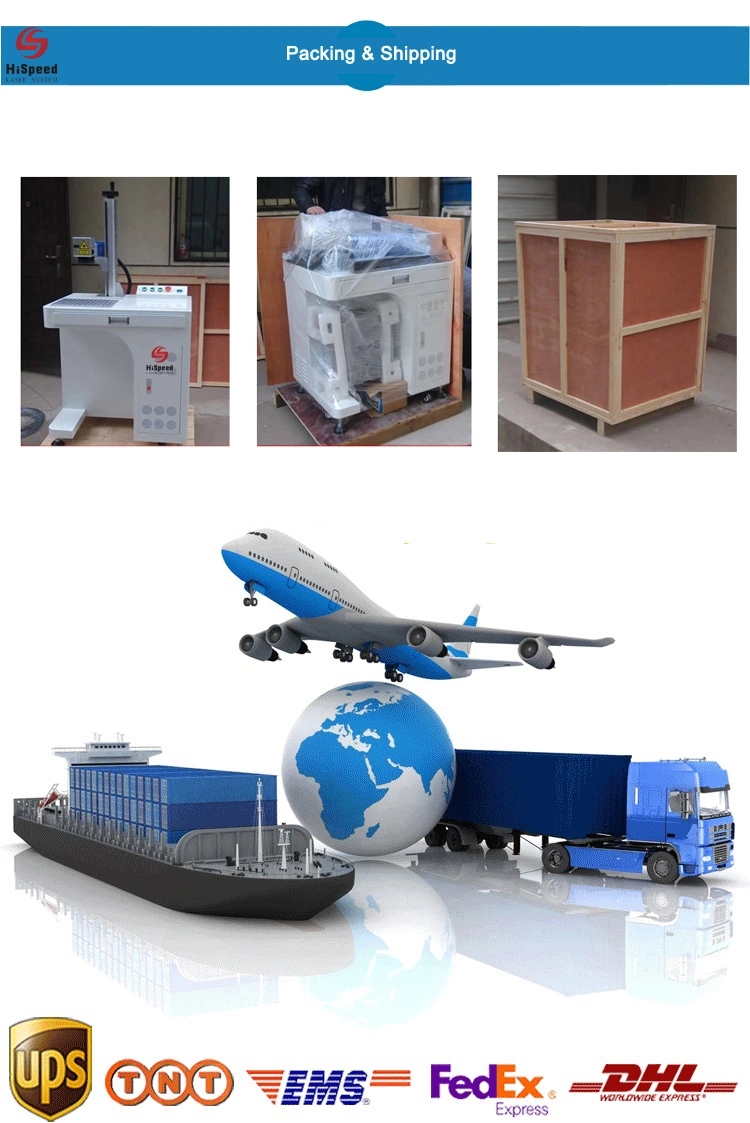 >>>>>>Company Information<<<<<<
HiSpeed Laser Company is a modern professional Hi-Tech enterprise, specializing in manufacturing of Fiber Laser Marking Machine,CO2 Laser Marking Machine,UV Laser Marking Machine, Portable Laser Marking Machine,Mini Handheld Laser Machine,and Laser Engraver Machine, Laser Tube, Laser Power Supply, Laser Optics and Laser accessories etc.

Hispeed Laser mainly product is including:
Metal Tube 100W CO2 Laser Marking Machine for Bottles and Nonmetal Material,Laser Marking Machine, Laser Engraving Machine,Fiber Laser Marking Machine 20W 30W 50W 60W , Mini Laser Engraver, Co2 Laser Tube, Laser Focusing Lens, Laser Reflector Mirror, Laser Power Supply, Laser Cooler Unit, Laser Scanner Head, Laser Control System, Laser Cutting Head, Beam Expander, Red Pointer,Laser Rotary Table,3D Laser Table,Laser Rotary Chuck,Laser accessories etc.
>>>>>>Contact Us<<<<<<
Hispeed Laser is a real manufacturer of fiber laser marking machine,contact us for further information if you are interested,thanks a lot.

Please advise us following inforamtion to recommend you most suitable machine:
1.What's kind of material do you want to mark? metal parts or non metal material?
2.What's the max working area do you need? we can provide you with 110*110mm, 175*175mm, and 220*220mm, 300*300mm, or customized as your demand



Get Contact with Us Now!