3D UV Marking Machine with New Enclosed Cover for metal and nonmetal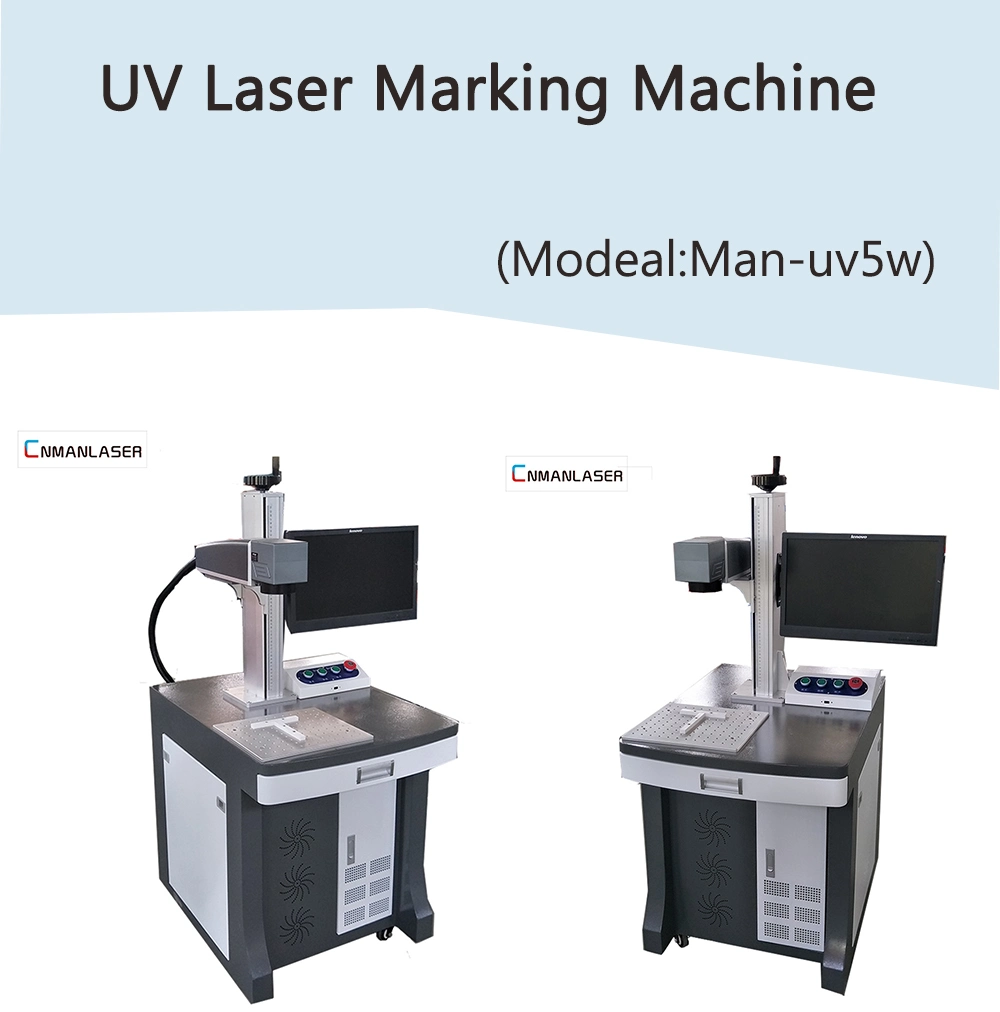 Laser UV laser is cold ligh source.

UV laser with short wavelength,focus,smaller spot,belongs to cold process with a little heat affecting,good beam quality, it can achieve hyperfine marking.Most materials can absorb ultraviolet laser,it is widely applied on industrials; with very little heat affecting area, it won't have heat effect,there is no burning problem,pollution-free,non-toxic,high marking speed,high efficiency,the machine performance is stable,low power consumption.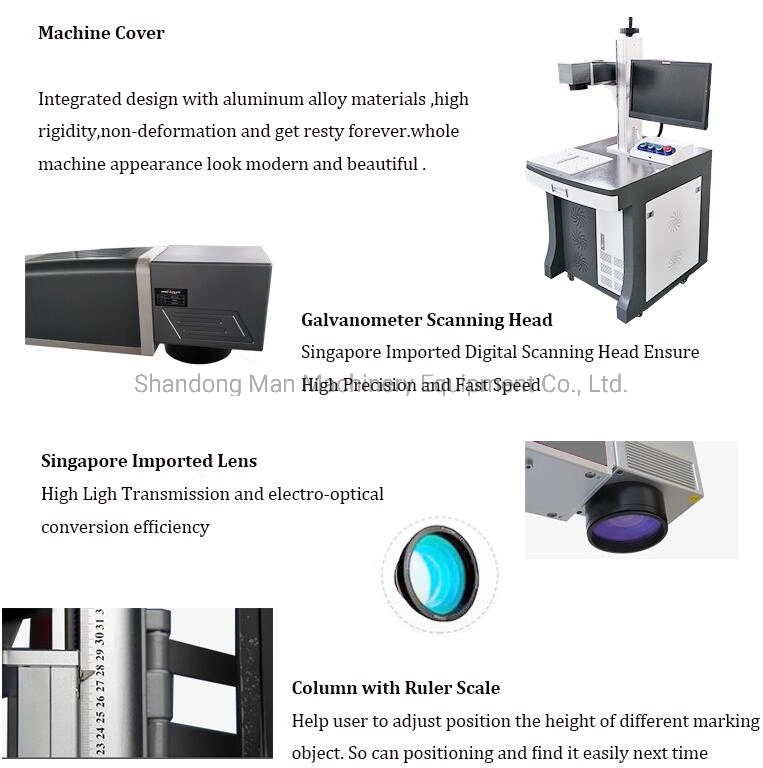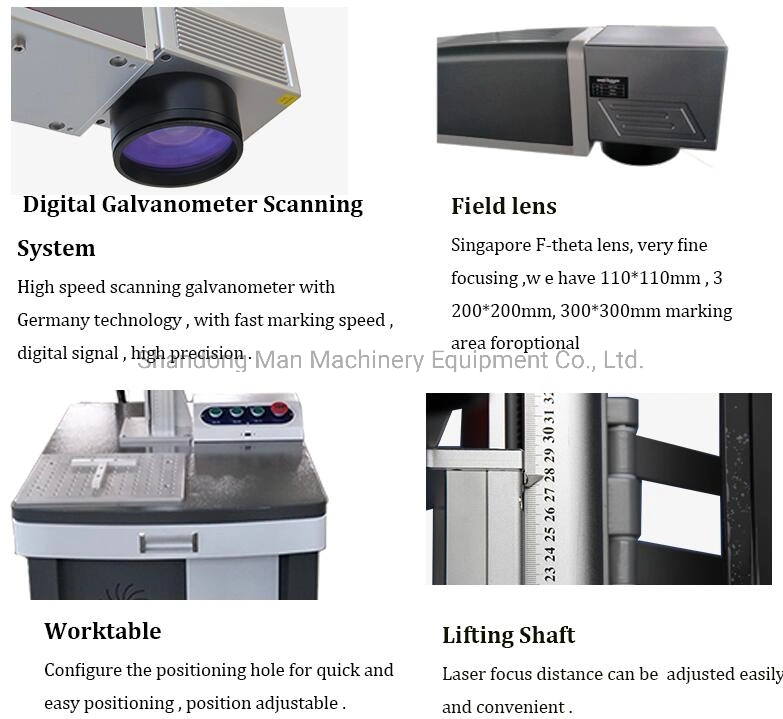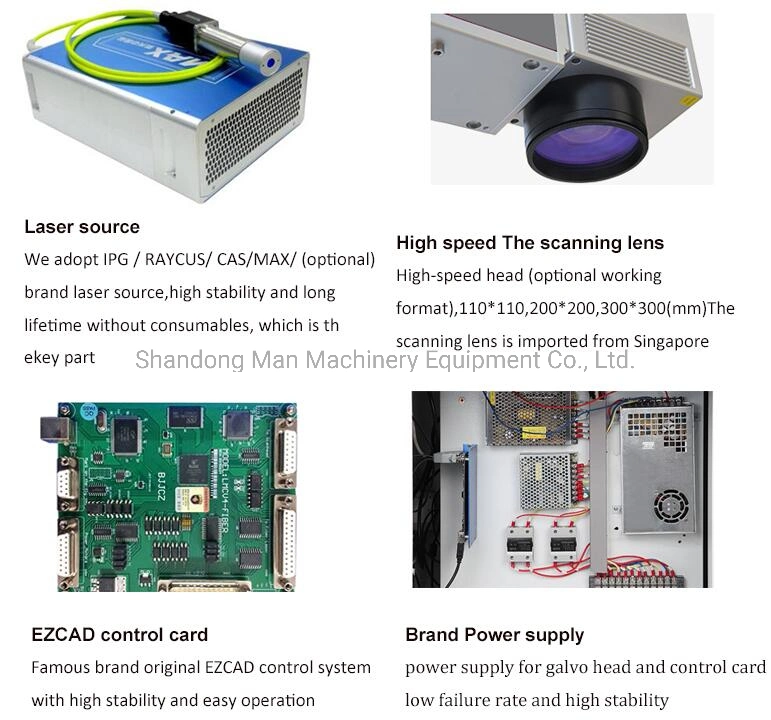 (1) Adopt doubling technique of intravenous frequency has greatly improve the stability of laser. Design on laser cavity adopts a series of optimization method, so as to ensure the beam quality as the fundamental mode.



(2) The uv marker takes 355nm pumped purple light laser device as the light source.

Narrower pulse width and smaller heat affection contribute to generate peak power. The higher the peak power is, the wider the adapting range of materials is. This implement perfect uv marking in some relatively hard material.



(3) Higher pulse stability,

namely better pulse consistency of laser produces the same carving effect, so the uv marker is very suitable for precision uv marking. Higher pulse repetition frequency meets the need of quick marking and high production efficiency.

(4) High efficiency of the photoelectric conversion and long service life.



(5) Automatic in a rotary table

(optional item), convenient feeding, fast speed, high efficiency.



(6) The mark is of environmental protection,

comply with ROHS standard

(7) The uv marker can support logos and graphs designed in DXF format from Auto-CAD, PLT, BMF, AI, JPG, etc.

(8) The uv marking machine can mark date, bar code and two-dimension codeautomatically.



(9) Superior performance, good stability,

high conversion rate and low energy consumption.

(1) It is widely used in electronic components, battery chargers, electric wire, computer accessories, mobile phone accessories (mobile phone screen, LCD screen) and communication products.

(2) Automobile and motorcycle spare parts, auto glass, instrument appliance, optical device, aerospace, military industry products, hardware machinery, tools, measuring tools, cutting tools, sanitary ware.

(3) Pharmaceutical, food, beverage and cosmetics industry.

(4) Glass, crystal products, arts and crafts of surface and internal thin film etching, ceramic cutting or engraving, clocks and watches and glasses.

(5) It can be marked on polymer material, majority of the metal and non-metallic materials for surface processing and coating film processing, pervious to light polymer materials, plastic, fire prevention materials etc..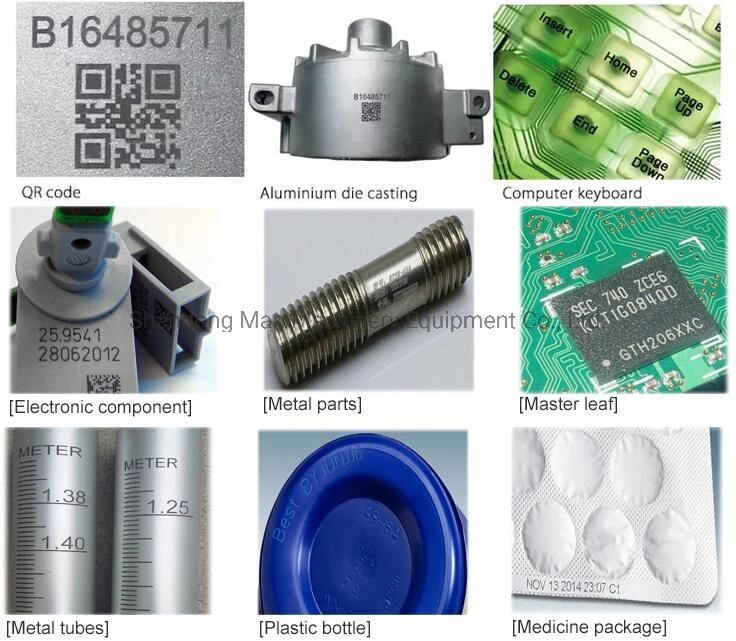 Model




3W/5W




7W/10W




Laser type/wave length




355nm




Laser output power




3W/5W




7W/10W




Beam quality

<1.1




<1.3




Marking speed




400 characters per second




500 characters per second




Repeated accuracy




±0.001mm




Working area




110×110mm or 180×180mm ( adjustable )




Machine power




800W




1200W




Power supply




380V/50-60Hz or 220V/50-60Hz




Minimum character




0.1mm




Minimum line width




0.015mm




Life of the laser machine




>100,000 hours




Cooling system




Water Cooling




Control interface




Standard USB




Overall dimensions




900mm×680mm×1200mm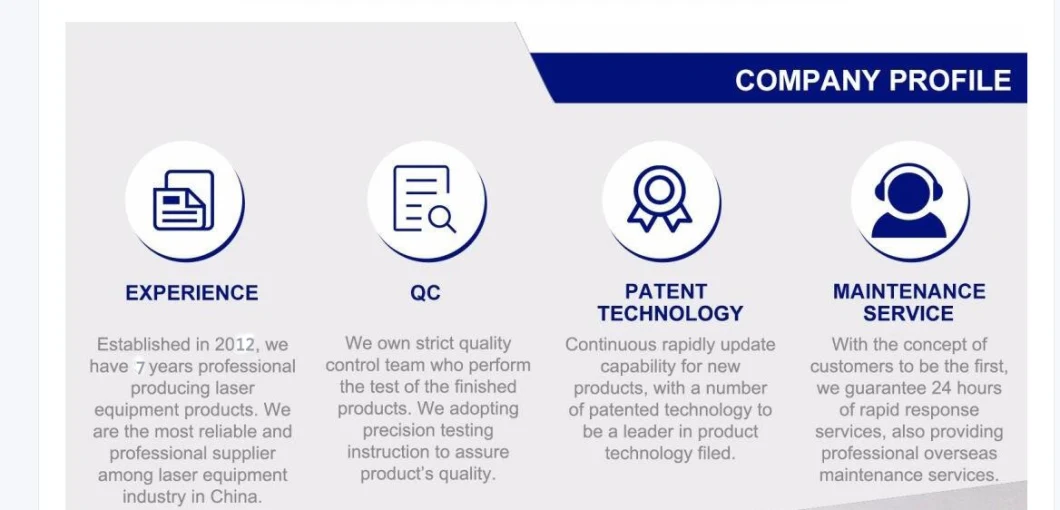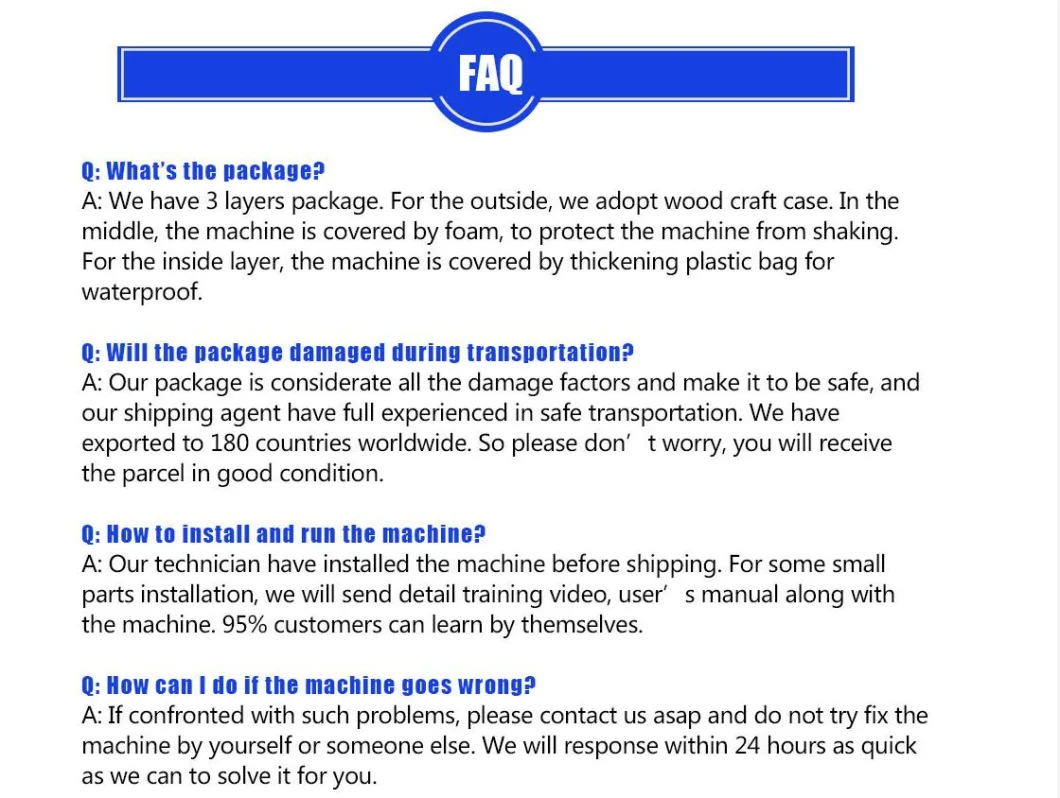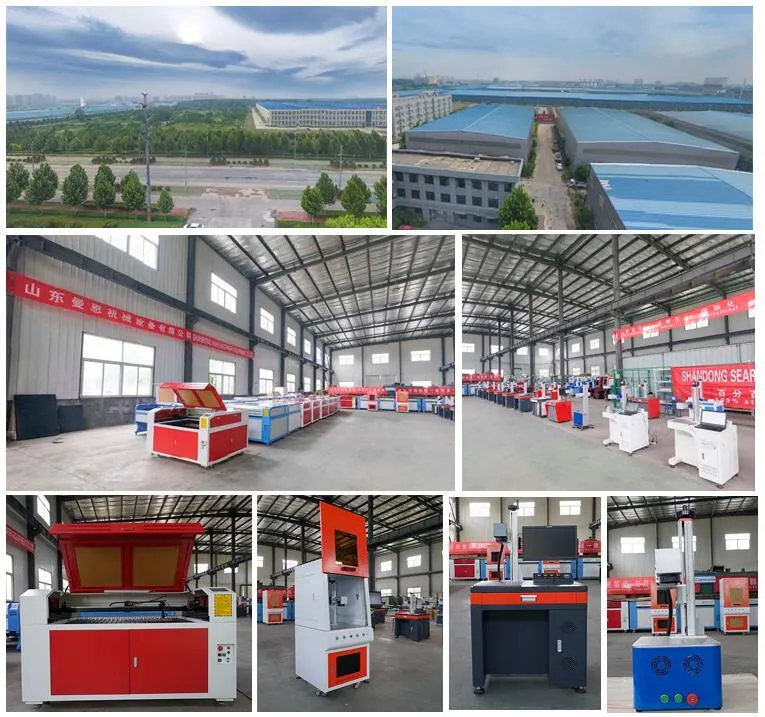 1.Company Information
Shandong Man Machinery Equipment Co., LTD. mainly engaged in cross-border business for 10 years. At present,
the company operates more than 10000 kinds of products with more than 200 employees.
2.Quality Certification
All the product are pass SGS . And most of products have CE FDA certification.
3.Shipping
Most of our product can be shipped within1- 2 business days after payment.
And It will take 7-23 working days to your hand.
Additonally, we are teamed up with Fedex, DHL, DPD,UPS international parcels to offer you fast shipment and the lowest price.
Please inform us if you need common international courier way
4.Warranty
Directly manufacturer fully gurantee for 3 years .
5.Refund Policy
Returns accepted if prducto not as described, buyer pays return shipping fee;
or keep the product & agree refund with seller.
6.Pre-sale Service and After-sales Service
10 year-old export experience and professional sales Team.
Online service and technical support within 12 hours per day within warranty time.