Flying Green Laser Inkjet Printer LS-P3600 for fresh food surface markers
Product description
LS-P3600 series LD end pumped acousto-optic Q-pulse green marking machine, the use of international advanced resonant cavity design and laser control technology to achieve the laser in the high-power operation can get excellent beam quality, high long-term stable work Sex, narrower laser pulse width. Special cavity heat compensation technology and harmonic conversion technology to achieve high efficiency frequency conversion Dd: YAG crystal as a gain medium, in order to achieve a low operating frequency to obtain a larger single pulse energy. The use of green light imported lasers, with advanced digital scanning galvanometer system to ensure that the excellent quality and high-speed image output. Machine integrated industrial control touch computer, sensor and encoder, positioning accuracy. Reasonable design, can be achieved up and down, before and after the horizontal adjustment of the laser head, easy to operate. Machine performance is stable, no supplies, to meet the electronics, food, medicine, cosmetics, tobacco, packaging and other industries of high-speed flow requirements.
Features
1, aluminum body, three-dimensional movements
2, green laser thermal effect is small, do not destroy the case material, can be done without touch code
3, compared to other laser light source, processing surface temperature is low, the shelf life of the food itself has no effect, especially for fresh food code
4, can be printed ultra-thin food and drug packaging materials, color contrast, marked clearly, the packaging firmness without any impact
5, electro-optical conversion efficiency, long life, saving electricity costs
6, the laser spot output is very small, good light mode, high-precision fine spot to ensure the perfect result of marking
7, the beam quality is good, the output laser stability is high, marking effect is easy to debug
8, high average power and high repetition frequency, fine marking and repeatable processing, marking faster
Technical parameters
Laser power: 3W / 5W / 8W / 10W / 15W
The highest frequency: 3000HZ
Laser speed: 16000-18000 dots / minute
Pump: Semiconductor end pump
Cooling system: air cooling
Wavelength: 532nm
Field Mirror: F = 100mm
Laser diode life: more than 12000 hours
Control system: industrial high speed PLC
Applications and markets
Applicable to food, pharmaceutical and other packaging plastic film materials, fresh food surface markers and special high-density, high flame-retardant material inkjet.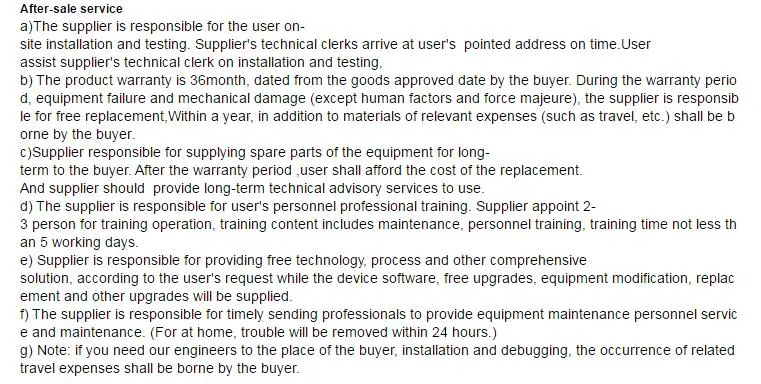 Dimension of machine: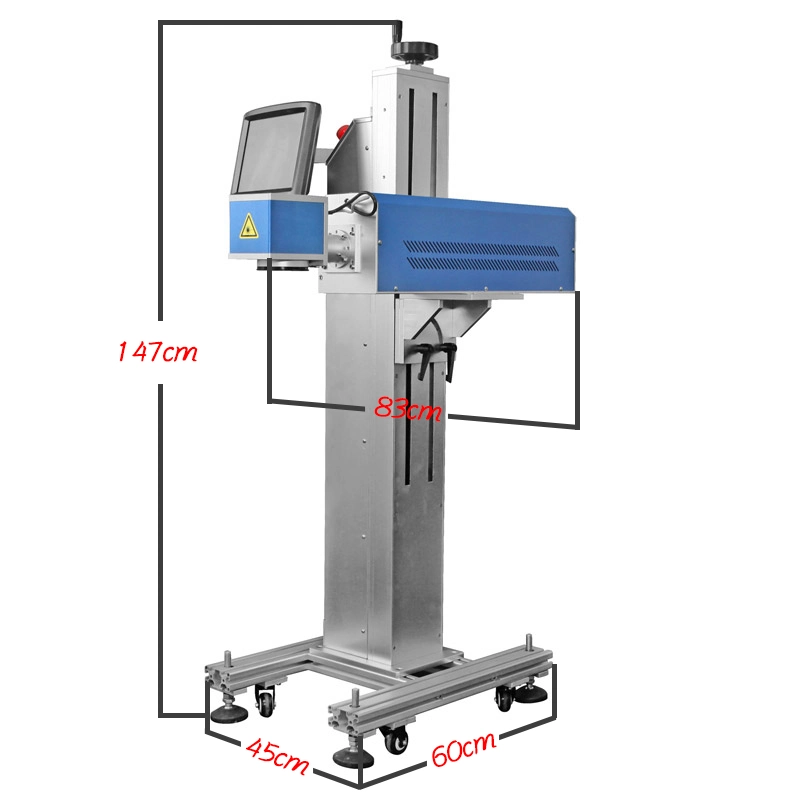 Spare parts: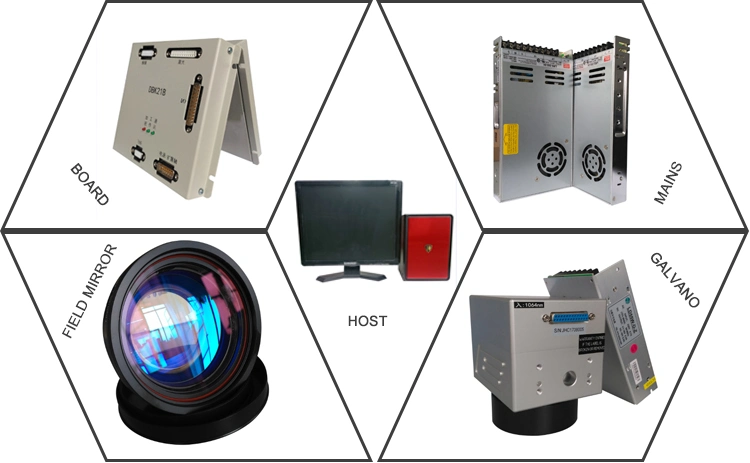 Samples: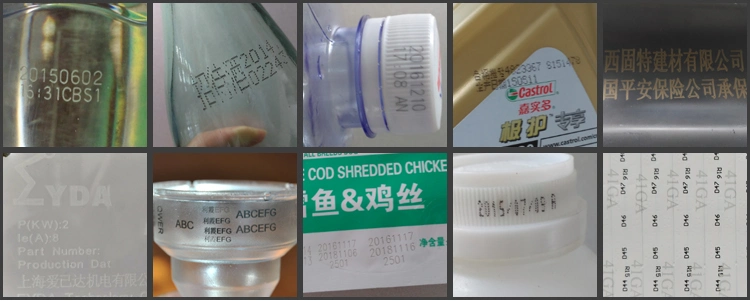 Certificates: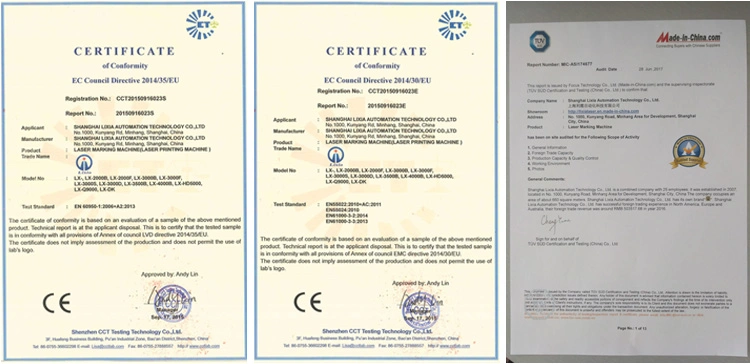 Company show:
We provided laser source too, if any interesting please dont's hesitate to contact us. best price will be for you. the more you order, the more discount for you.
Delivery: Within 3-5 working days after receving payment, also depends on QTY.
Warranty: Standard warranty of system units are 1 years, laser source warranty is 3 years.