The device can be customized to integrate camera recognition, realize automatic marking, automatic reading, automatic rating, automatic uploading of data to the database, and realize product quality traceability.
High photoelectric conversion efficiency, compact size, output beam quality, high reliability, maintenance - free.
Engraving metal materials and some non-metallic materials, mainly used in the field of high requirements for finish, fineness.
Product features
According to customer requirements, online flight marking configuration can be customized to meet the demand of high-speed online marking on assembly line.
1 manufacturers direct, inexpensive!Compared with the standard marking machine in the industry, the price is the best and the cost performance is the highest;
2. Fast marking speed, high efficiency, short batch processing time of the workpiece, to achieve the maximum profit per unit time and a single product;
3. Optical fiber laser has long service life, stable laser output power, high reliability and maintenance free for 100,000 hours;
4. High electro-optical conversion rate, no power coupling loss, no consumables, saving operating costs for customers.
Application industry
It is widely used in bathroom, electronic components, consumer goods, sensors, batteries, auto parts, 3C electronics, arts and crafts, hardware products and other industries, such as LOGO patterns, Numbers, characters, TWO-DIMENSIONAL code, barcode laser marking.
Is widely used in integrated circuit chips, computer accessories, industrial bearings, clocks and watches, electronic and communication products, aerospace components, all kinds of auto parts, household appliances, hardware tools, dies, wire and cable, food packaging, jewelry and so on in the field of laser tag number, text, logo design, qr code, bar code, as well as mass production line homework.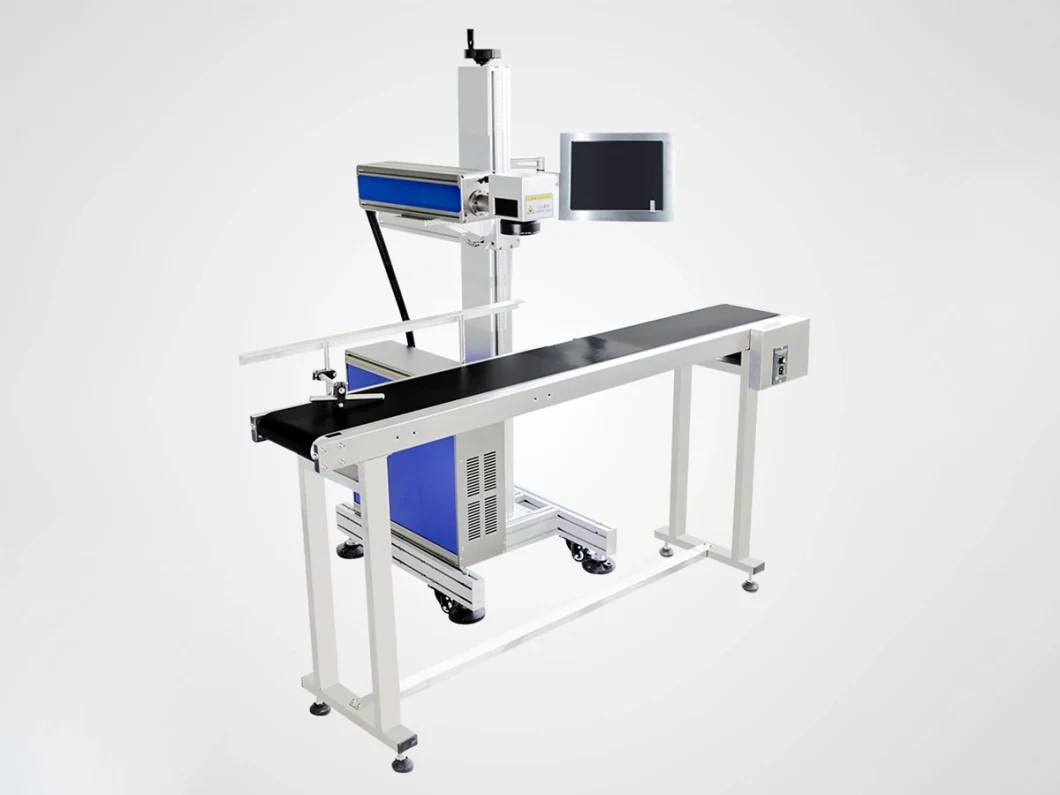 | | |
| --- | --- |
| optical maser wavelength | 1064nm |
| laser power | 100W/20W/30W |
| modulation frequency | 20KHz~80KHz,100~1000KHz |
| Marking speed | <7000mm/s |
| Mark repetition accuracy | ±0.001mm |
| Engraving range | 110mm×110mm145/175mm |
| Marking range marking depth | 0.01-0.2mm(Adjustable according to material) |
| A line width | 0.01-0.1mm(Adjustable according to material) |
| Minimum character | 0.2mm |
| type of cooling | forced air cooling |
| power supply | AC220V±10%,50Hz,≤1000W |