5W 3W 355nm UV Laser Marking Machine for Plastic/ Glass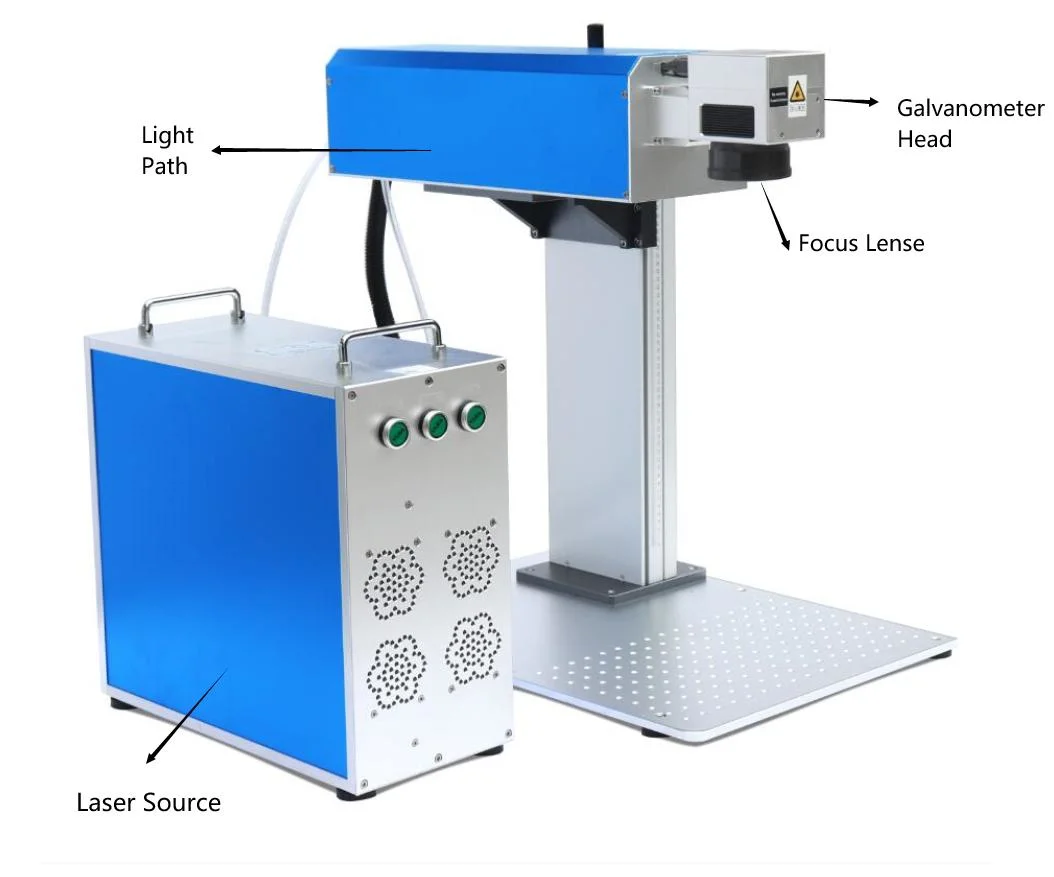 Brief Introduction:
UV laser marking machine adopts 355nm ultraviolet laser, and it USES of third-order interactivity frequency doubling technique compared to the infrared laser, the focus spot is ultra
small ,can largely reduce the material deformation and processing heat effect is small, It is mainly used for super fine marking, engraving, especially suitable for used in 3C electronics, food, medicine packaging material marking, micro-porous, glass material of high speed divided and complex graphics on silicon wafer cutting and application field.
Product Description:
1. UV Laser marking and engraving Machine adopts UV laser generator.
2. The ultra-small focusing spot of 355nm UV light doesn't break the surface of the glass
.
3.
There is
no heating effects when marking and Engraving
,so
it would not deform the wafer.
4. The UV light can ensure
hyper-
fine engraving, the minimum Engraving character can be accurate to 0.2mm.
Application material.
5. It is used in the material that has
big heat radiation reaction
, some
special materials
, most
metal
and
nonmetal materials.
6. It is applied in
ultra-fine
laser Engraving
in
high-end market.
Industry application:
UV laser light spot is very small, and there is almost no heat affected, so it is called cold processing, which is suitable for special materials, super fine marking and engraving. Mainly used for ultra precision machining of the high-end market, cosmetics, medicines, food and other polymer materials of the surface of the packing bottle marking; flexible PCB board marking, dicing; silicon wafer micro hole, blind hole processing; LCD glass two-dimensional code marking, glassware play standard, metal surface coating removal, plastic buttons, electronic components, communication equipment.
Flexible and convenient operating system:
User friendly operation, equipment operation stability is good; the special control software can be compatible with AutoCAD, CorelDRAW, Photoshop and other softwares output; can realize text symbols, graphics, bar code, two-dimensional code, serial number and so on automatic editing and modification; support PLT, PCX, DXF, BMP, JPG and other file formats can be used directly TTF font; CCD automatic identification tracking and positioning;


Technical Data
Name

UV Laser Marking Machine

Core parts

RFH/HUARay/INNO UV lasers




High speed two-dimensional scanning galvanometer, JCZ controlling system

Power

3W

5W

Marking range

110x110mm/140x140mm/210x210mm(optional)

Marking speed

0~7000mm/s(adjustable)

Processing contents

vector graphics, text, barcode, QR code, etc.

Applied materials

Non-metal, Paperboard, Sticker, Plastics, PET, Glass, Metal Materials, etc

Min. Line width

0.01mm

Repeat accuracy

±0.003mm

Power supply and temperature

AC 220V/10A/50Hz, 10ºC~35ºC
Sample Display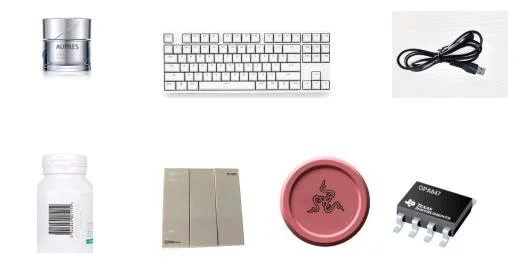 Application Area
It is widely used in electronic components, integrated circuits, hardware, auto parts, plastic products and many other fields, especially for high quality laser precision micro-processing.

About us

Shenzhen Dingchuang Laser focus on manufacturing laser processiong machines for 10 years. We are customer oriented and aim to supply high quality products and perfect services to customers worldwide. Already exported to more than 50 countries.

We look for agents/distributors worldwide, welcome to contact us!