Portable Split 3w 5w 10w UV laser marking machine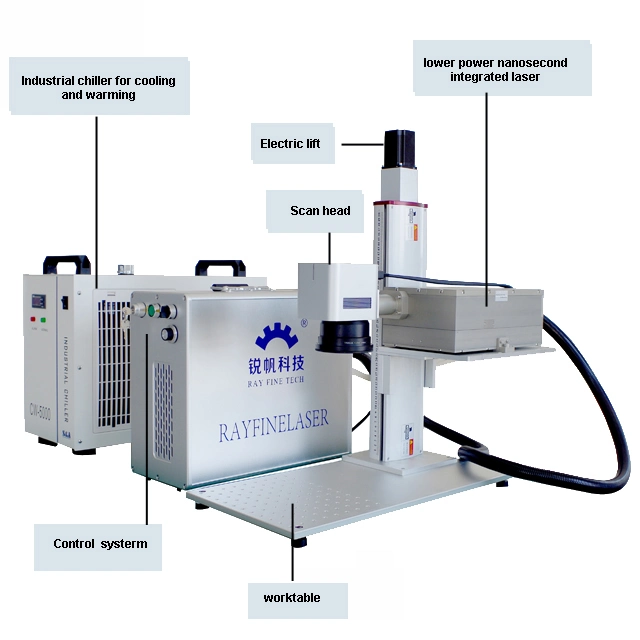 Machine introduction:
Uv laser marking machine belongs to a series of products of laser marking machine, but it is developed by using 355 nm Uv laser. Compared with infrared laser, this machine adopts third-order intracavity frequency doubling technology. Compared with infrared laser, 355 Uv focusing spot is very small, which can reduce the mechanical deformation of materials to a large extent and has little heat impact on processing.
Application:
Because it is mainly used for ultra-fine marking and carving, it is especially suitable for food and carving. Medical packaging materials marking, microporous, high-speed partition of glass materials and complex graphical cutting of silicon wafers and other applications.
Quality part on our UV laser Marking machine
Famous brand JPT UV laser source:
•Stable output of power and pulse width
• Excellent beam quality, M²<1.2
• High beam pointing stability
• Wide repetition rate range:20-200kHz
• Controllable with RS232 interface
• Unique Intracavity frequency doubling technology.
• Triggerable external
Genuine BJJCZ board:
•Quality Genuine EZCAD control software and program(BJJCZ brand) which support XP WIN7 /8 /10 32/64 bit operating system.
Galvo head:
•Best quality scan head in China
Industrial water cooler
•Can cool or heat the laser source to better extend the life of the laser source

Development Power




•Can maintain the machine for long and stable work
Machine marking sample display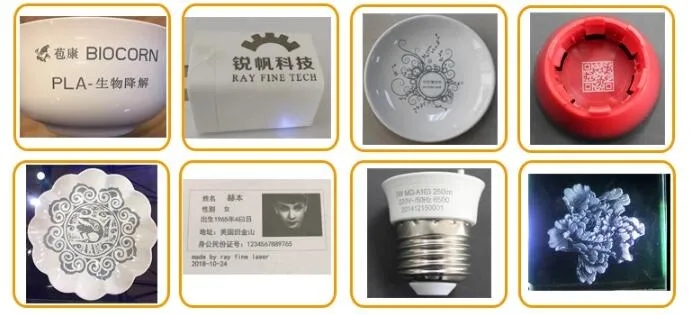 Machine parameters

Model

RF-UV-3W

RF-UV-5W

RF-UV-10W

Average output power

>3W@40kHz

>5W@60kHz

>10W@80kHz

Pulse Width

<10ns@40kHz

10ns@60kHz

<12ns@80kHz

Wavelength

355nm

Pulse Repetition Rate

30kHz-200kHz

40kHz-300kHz
Cooling way

Water cooling

Machine weight

About 150kg

Graphic format supported

JPG,BMP,DXF,PLT

Working voltage

AC220v 50hz/AC 110V 60KHZ
Machine packaging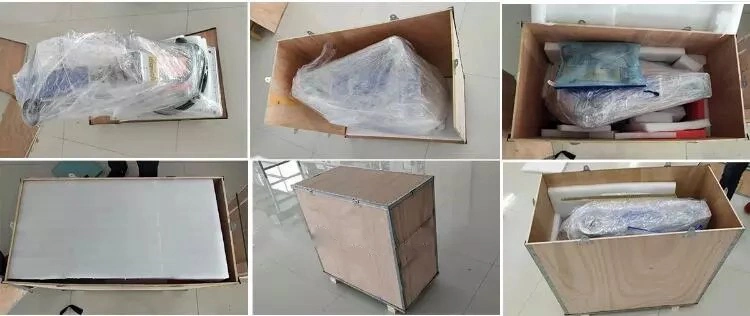 Collect all accessories and spare parts one by one according to the order list, and check all parts carefully again to ensure that all parts are included.

Our packing standards:
+ Thick fresh-keeping film
+ Hexahedral pearl cotton
+ High Strength Wooden Box
+ Packing the belt and fixing the machine to ensure the safety of the machine during transportation.
Paste transport marks to ensure that the buyer can easily identify the correct machine.
Posting safety signs can remind shippers to take good care of our equipment during transportation.
Machine packing list

UV laser marking machine

1SETS

Industry chiller

1SETS

Foot switch

1SETS

power cable

1SETS

USB cable

1SETS

CD

1SETS

English manual

1SETS

Focus ruler

1SETS

hexagon bar wrench

1SETS



Desktop UV laser marking machine



1.We also have benchtop UV laser marking machines.
2.The function and price of the desktop laser marking machine and the portable split laser marking machine are exactly the same. You can choose according to your needs.
After-sale Service
1.*Before delivering the machine, we will test and adjust it, so you can use it directly when you get
2.*If you have problems while using, 24hours online professional advice available.
3.*Lifetime software free upgrades.
4.*Fiber laser source we warranty for 3 years ,the other parts warranty for 2 years.
5.*Express delivery to door service
6.*We have professional staff to explain the instructions of the machine and the problems you have encountere
FAQ
Q1--How about the delivery time?


A1--For ordinary machines, we can send the machines five days after receiving the deposit.
Q2--How about warranty time?
A2--Machine 2 years,laser source 3years.
Q3--How to Conduct the After-sale Maintenance?
A3--We provide services through e-mail, telephone, online Skype, etc. We can solve problems through remote, photo and video.
Q4--Is the machine sent with the Industrial water cooler?
A4--The machine and the cold water tank are sent to you in two parts. You can understand that two components are sent to you by courier, one is the machine and the other is the industrial cold water tank.
Q5--What if I do n't know how to use the machine?
A5--Don't worry about this, we will have a special tutorial to teach you how to use the machine.
Q6--I don't know if this machine can mark the marking effect I want?
A6--Don't worry about this, you can mail a small part of the sample, and we will give you a sample marking experiment for free.