UV Marking Machine with New Enclosed Cover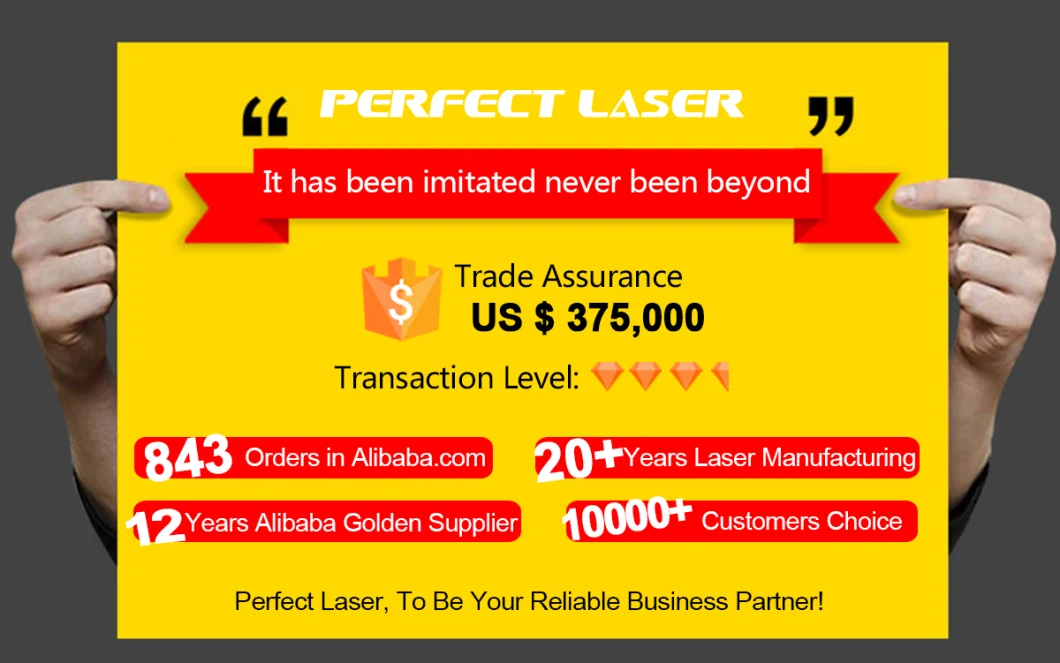 UV Marking Machine

Product Introduction
The reaction mechanism of Perfect Laser research team developed a uv laser engraving machine is used by the photochemical ablation, which rely on the laser energy of atoms or molecules break between bonding, make it become small molecule vaporization and evaporation. The focus spot of the uv laser engraving machine is very small, and the processing heat affected zone is very small, so that the ultra fine marking and special material marking can be carried out, which is an optional product for customers with higher requirements on the marking effect.



UV Marking Machine

Application


The uv laser marker machine is mainly used for fine processing of the high-end market, the surface of the packing bottle of cosmetics, medicines, food and other polymer material marking, fine effect, marking a clear, strong, better than ink printing and no pollution; flexible PCB plate marking, scribing; silicon wafers, blind hole processing of microporous LCD liquid crystal glass; two-dimensional code marking and the glass surface marking, surface coating of metal marking, plastic buttons, gifts, electronic components, communication equipment, building materials, etc.




The uv laser marker machine is suitable for button fine marking, glass surface marking, silicon wafer marking, flat panel display production, electronic component fine tuning, solar cell material processing and so on.





UV Marking Machine

Technical Parameters




UV Marking Machine

Machine Details

UV Marking Machine

Features
1. The uv laser marker machine's laser spot output is smaller, light mode is good, marking effect is fine, marking line is finer, suitable for fine graphics and text mark;
2. All air-cooled UV laser technology, high precision control, good laser stability, continuous operation at room temperature for 24 hours;
3. Most materials can absorb ultraviolet laser, so the uv laser engraving machine is widely used;
4. The whole machine has stable performance, small size and low power consumption;
5.
Totally enclosed laser cavity design of the uv laser engraving machine is dustproof, long service life, low failure rate;
6. According to the different needs of customers, customized a variety of non-standard models and automation engineering equipment.
Other series of laser marking machine: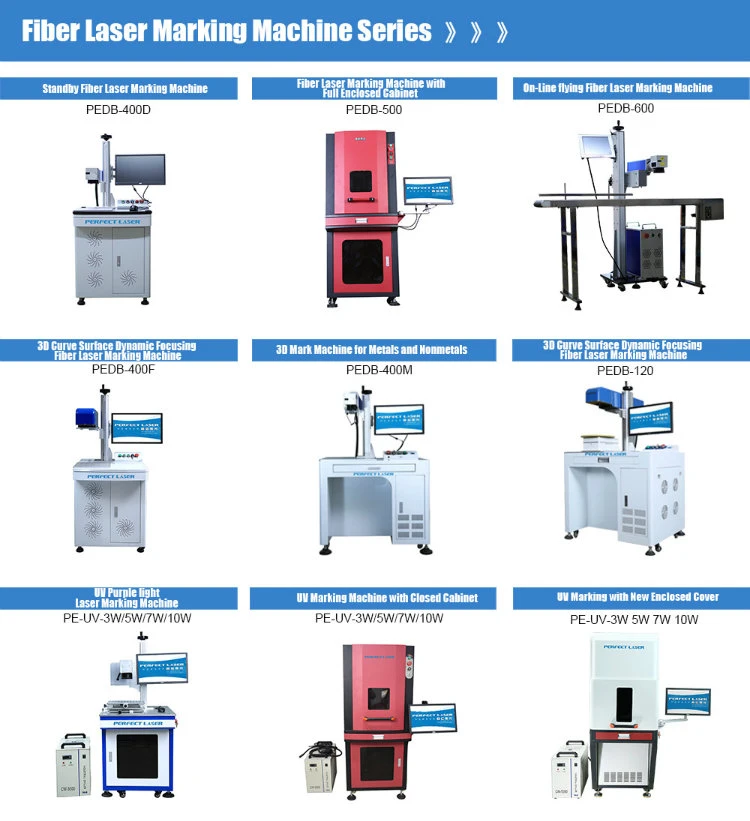 Company information
We, Perfect Laser, As a
21 years history
industrial equipment manufacture in laser field,
10 year Golden Supplier
in Alibaba, with
CE/ISO/FDA
, we aims to make high quality products, and also our products have been exported to more than
180 different countries and areas
.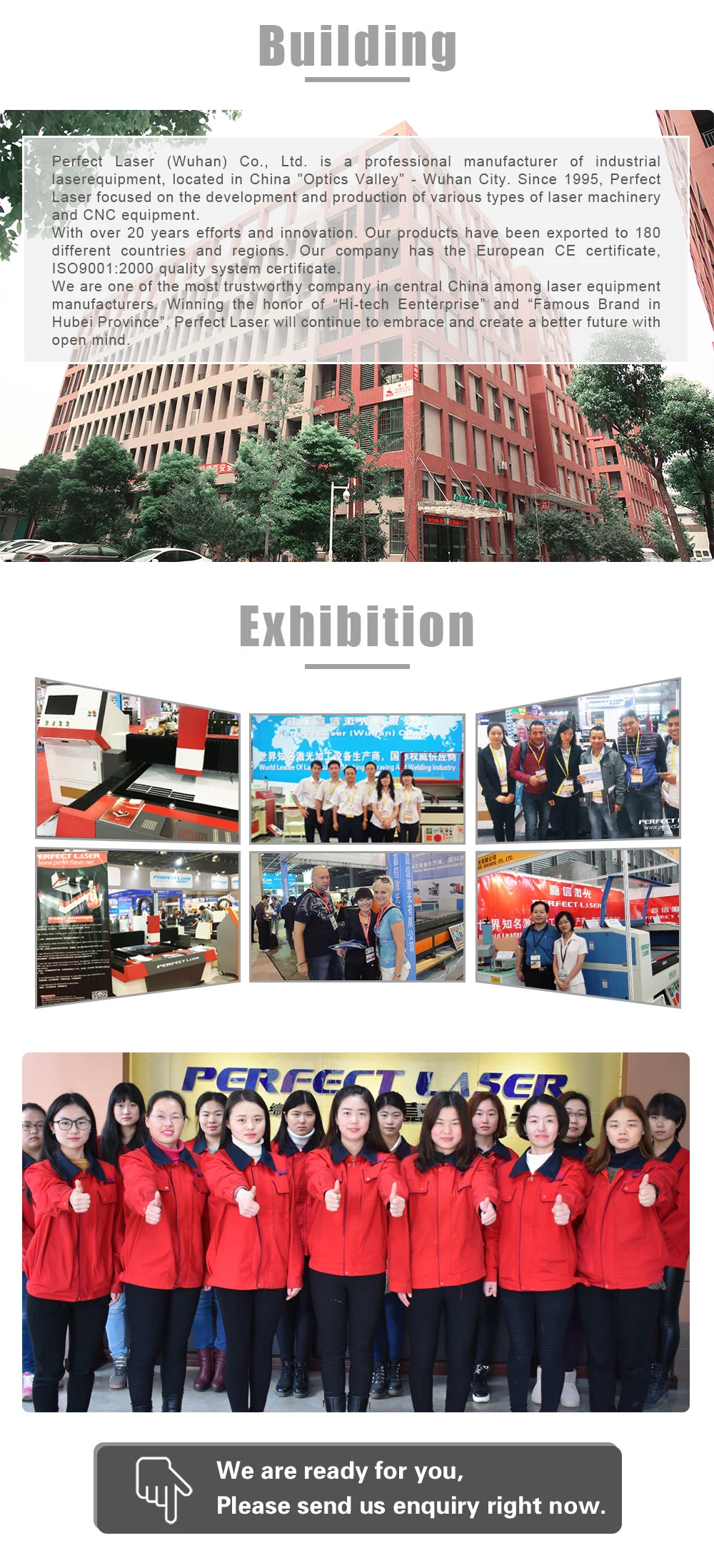 FAQ:
1. what material do you want to mark?
2. What content do youwant to mark? logo? photo? barcode? number?
if you like, we can mark samples for you fo free of charge to show you the effect.
3. Do you need also mark on round suface? or just flat suface?
If round suface, we an also supply the rotary fixture.
Contact:
Perfect Laser Co., Ltd. (China)
Contact: Nicole / Sales Department
Add: HengRuichuangzhi Technology Park, No.13 YangQiaohu Road, Jiangxia District, Optical Village, Wuhan, Hubei, China(430200).
Tel: 0086-27-86791986 MP: 0086-13659886768 Fax: 0086-27-86775865