Perfect Laser UV laser marking engraving printing machine for non-metals and metals


Working video: https://youtu.be/eGkM9tjOv1Q
UV Laser Product Introduction



Perfect Laser UV laser is cold ligh source. UV laser with short wavelength,focus,smaller spot,belongs to cold process with a little heat affecting,good beam quality, it can achieve hyperfine marking.Most materials can absorb ultraviolet laser,it is widely applied on industrials; with very little heat affecting area, it won't have heat effect,there is no burning problem,pollution-free,non-toxic,high marking speed,high efficiency,the machine performance is stable,low power consumption.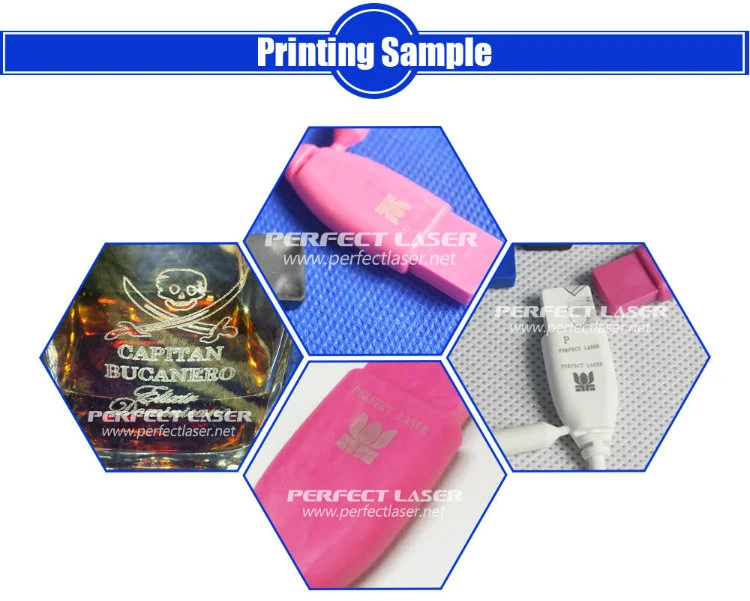 UV Laser Product Application
(1) It is widely used in electronic components, battery chargers, electric wire, computer accessories, mobile phone accessories (mobile phone screen, LCD screen) and communication products.
(2) Automobile and motorcycle spare parts, auto glass, instrument appliance, optical device, aerospace, military industry products, hardware machinery, tools, measuring tools, cutting tools, sanitary ware.
(3) Pharmaceutical, food, beverage and cosmetics industry.
(4) Glass, crystal products, arts and crafts of surface and internal thin film etching, ceramic cutting or engraving, clocks and watches and glasses.
(5) It can be marked on polymer material, majority of the metal and non-metallic materials for surface processing and coating film processing, pervious to light polymer materials, plastic, fire prevention materials etc..

UV Laser Data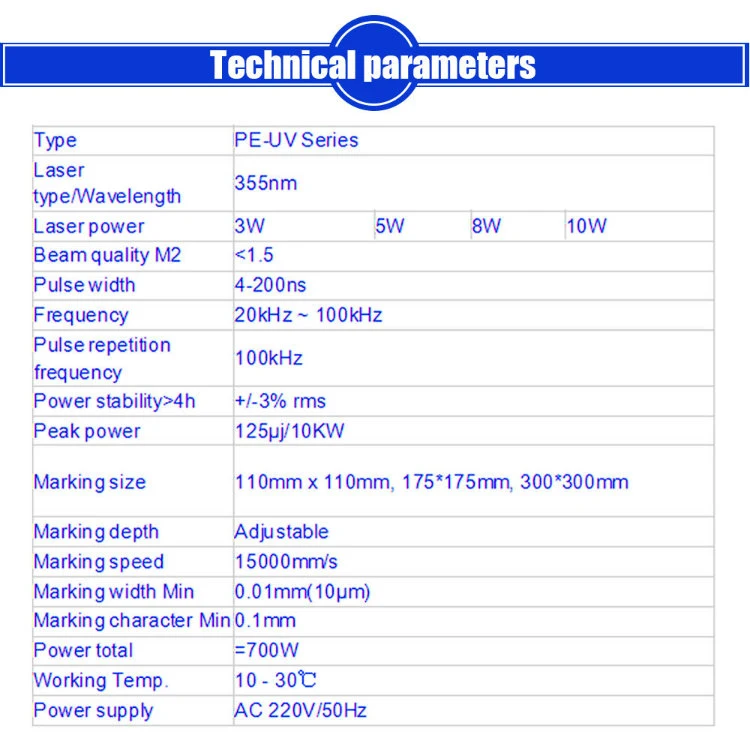 UV Laser Details




Other series of laser marking machine: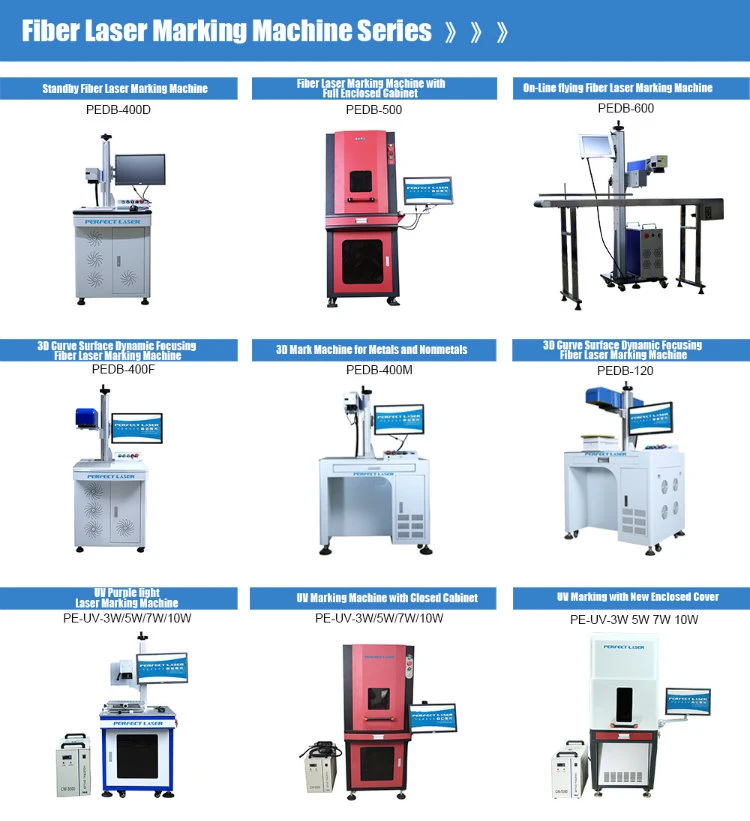 Our service
1> All of our machine will be full-checked by our quality control department before the shipment. We make sure that customers will be get good products from us. and all of our machine with a12 months quality guarantee period.
2> We will enclose an "Instruction Book", "Operation Manual" and "Training Video" (in English version) to you, which is easily understood and handle by the customer.
3> We will offer plenty of online supports, by email, video, telephone and fax.
4> Our engineer can make a door-to-door instruction training service.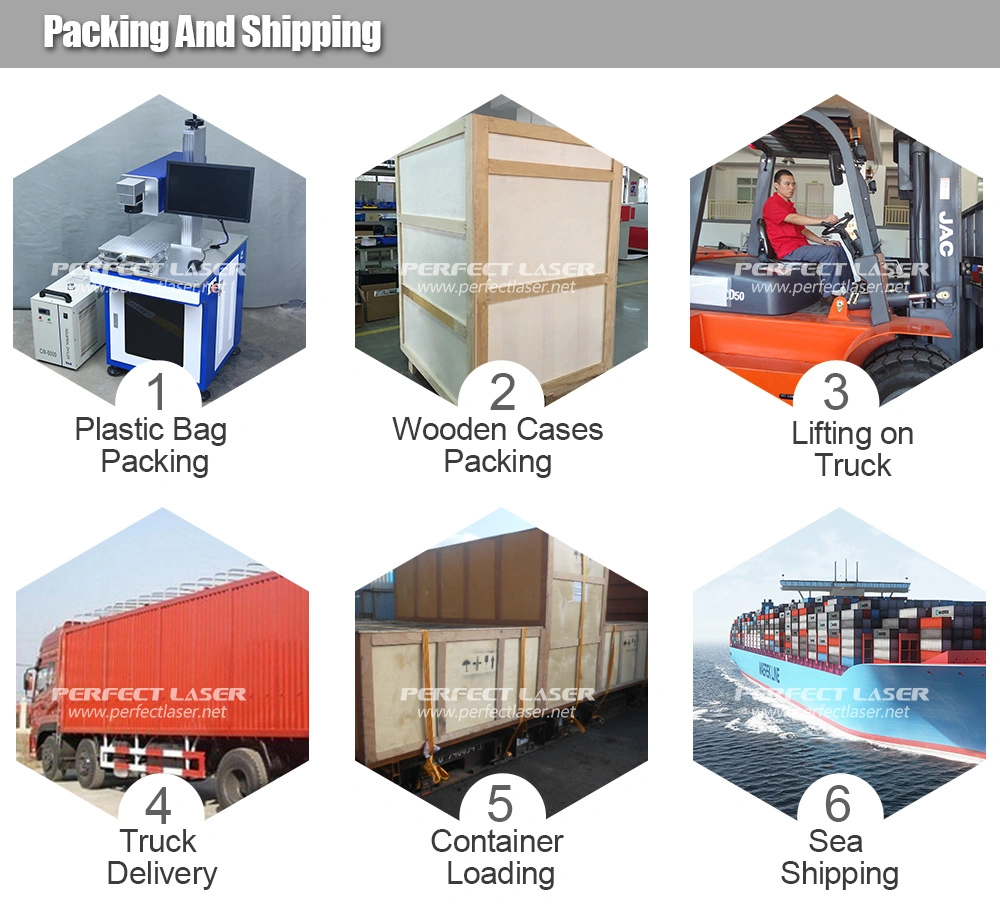 Contact:
1. what material do you want to mark?
2. What content do youwant to mark? logo? photo? barcode? number?
if you like, we can mark samples for you fo free of charge to show you the effect.
3. Do you need also mark on round suface? or just flat suface?
If round suface, we an also supply the rotary fixture.

Perfect Laser Co., Ltd. (China)
Contact: Nicole / Sales Department
Add: HengRuichuangzhi Technology Park, No.13 YangQiaohu Road, Jiangxia District, Optical Village, Wuhan, Hubei, China(430200).
Tel: 0086-27-86791986 MP: 0086-13659886768 Fax: 0086-27-86775865