CKD-PLMN V20.02 updated the weight andfocus way from old versions, it's 22Kg net weight, 300W of whole machine whenrunning full energy, using one key to control both up and down focusing, mucheasy for new users and is practically portable.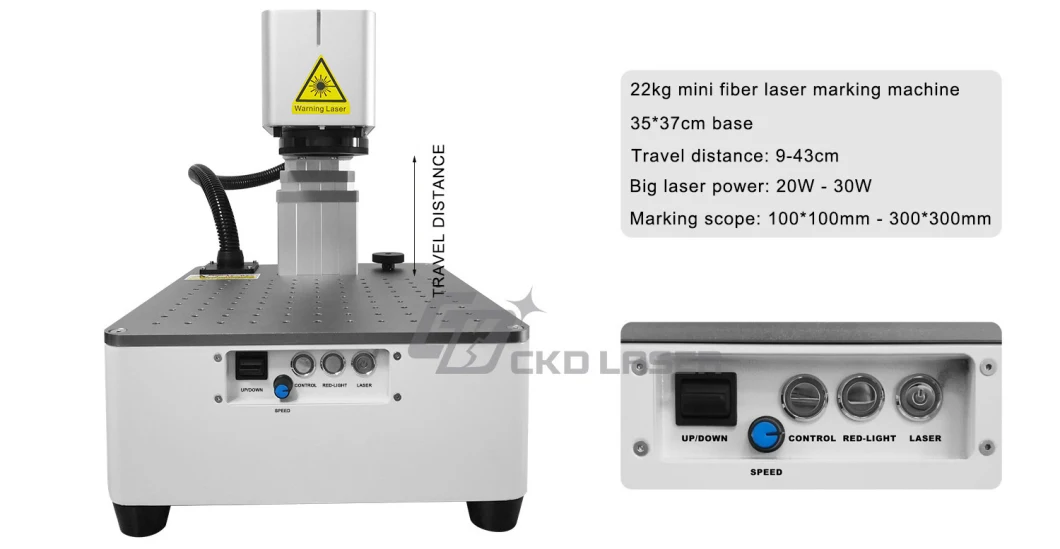 * Free install, the user can use itdirectly when receiving the machine.
* Easy focus by one key, precise and speed adjustable.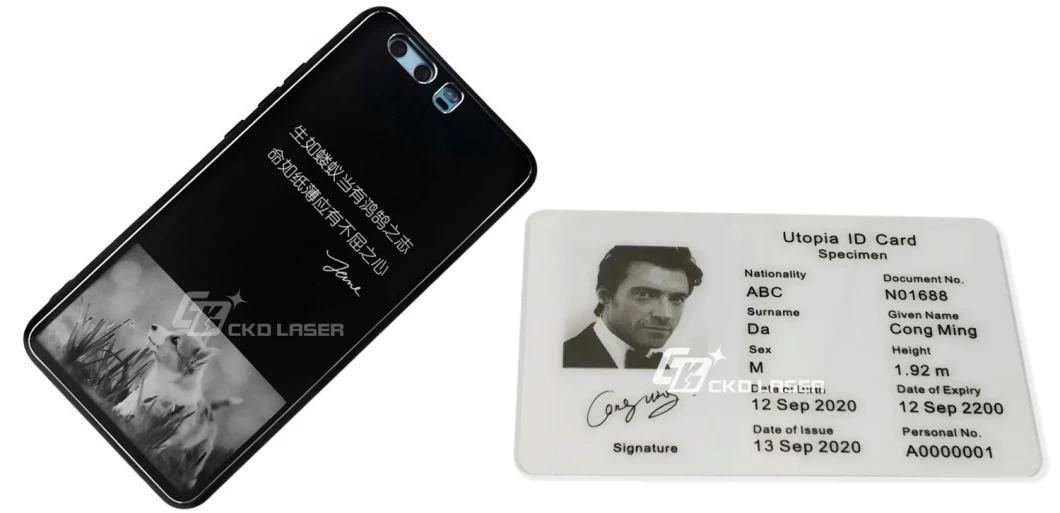 * Multi material processing, including gold,silver, copper, iron, stainless steel, aluminum, alloy, plastic, stone, darkleather and paper, painted surfaces, etc.





* Small body with big laser scan scope,35*37 base, travel distance of Z-axis column is 9-43cm, support 20W and 30Wfiber laser in this type.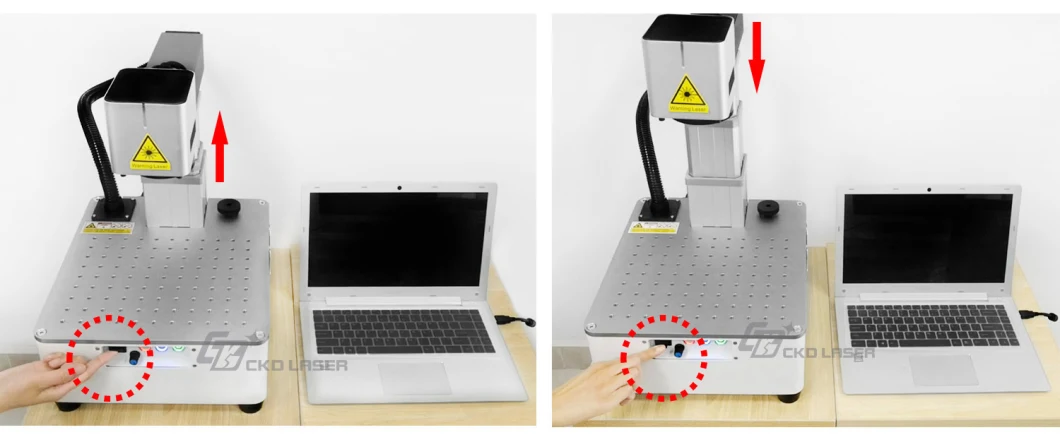 Dial this switch upward, the marking head goesup, dial it downward, the marking head goes down, the next speed knob is usedfor adjusting the move speed, so that the focusing adjustment can be fast orslow down precisely.
PLMN V20.09 canbe controlled by any kind of window computer.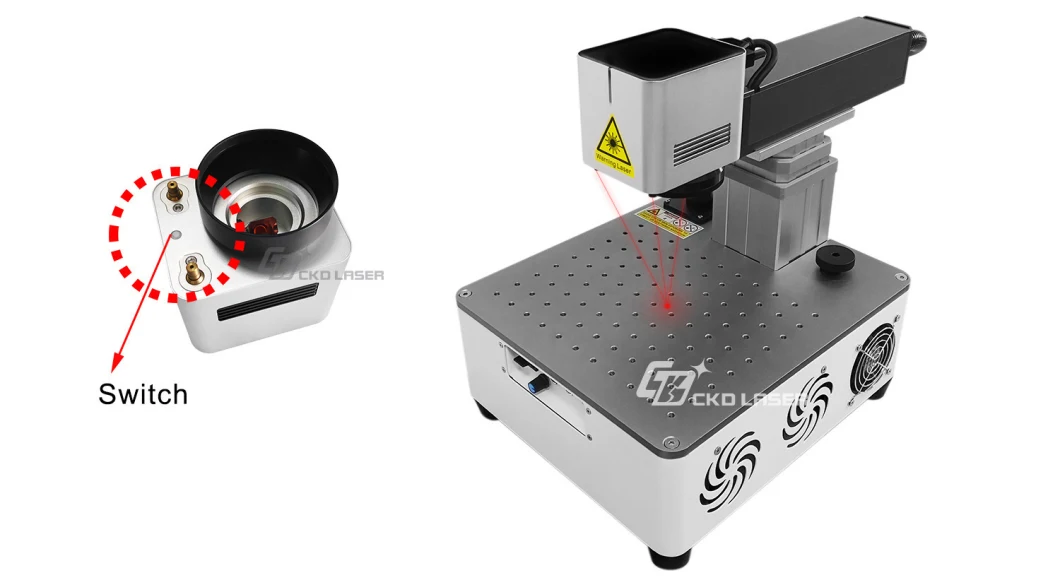 It's right focus when three red dots overlap.There are two dots fixed under the galvanometer, so that they are not easy tobe disturbed during and avoided off-set. The switch under the galvanometer controlthose two lights on/ off to expand service life or avoiding distraction when engravingspecial material. Easy change from outside for those lights, avoiding open thelaser to replace or maintenance.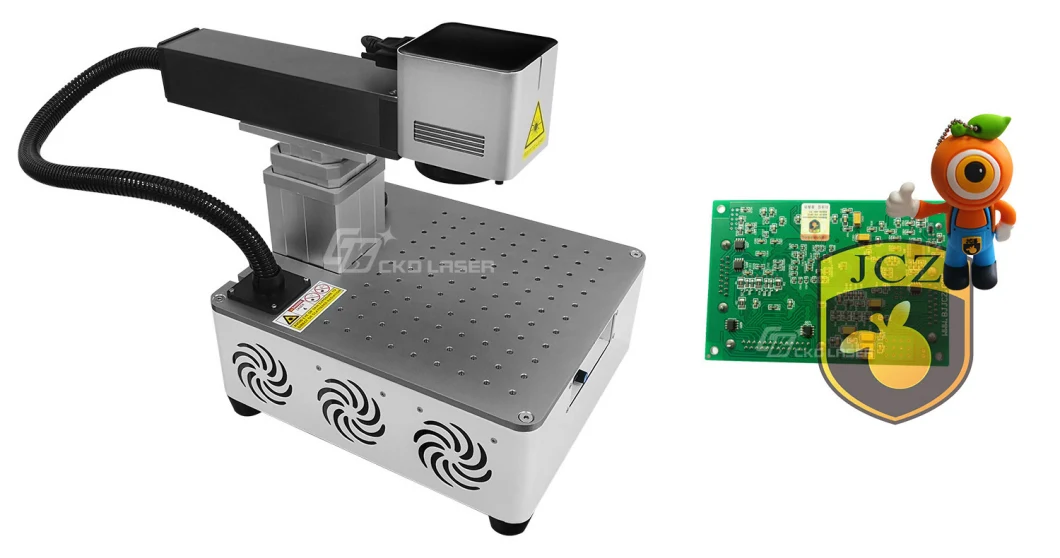 Cooperate with topmarking software BJJCZ, orginal control baord and authorized newest EzCad2marking software. Quality assurance, powerful function, including vectors editand mark, photo marking, QR code automatially coding, series number jumping, annularsurounding edit, rotary engraving and so on.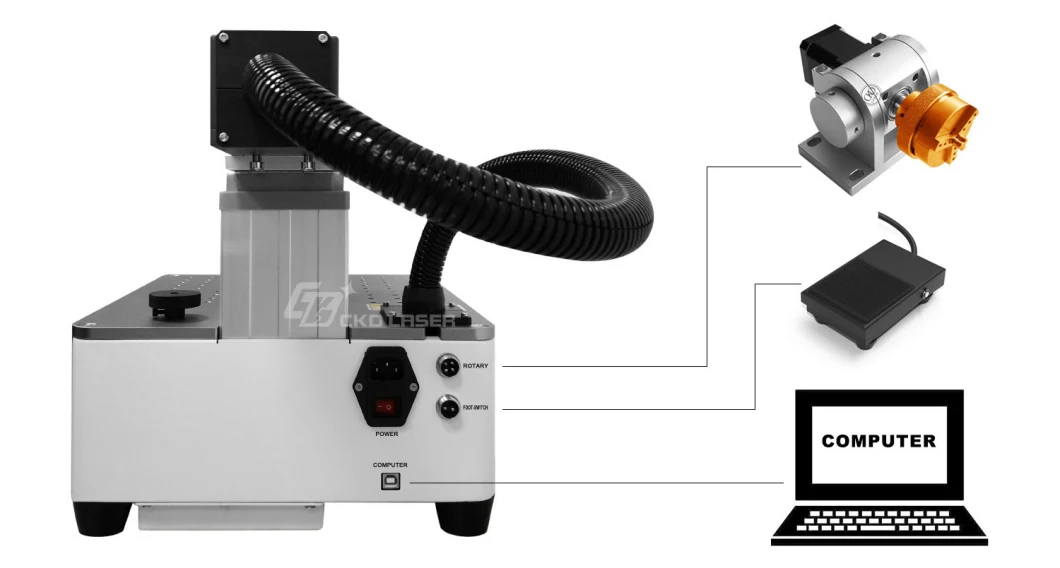 One USB cable link the machine to computer, one step to plug on rotary for marking surrounding rings and so on, can use foot-switch to release hands to start laser when ready.

Notice please: rotary is optional part which isn;t incuded in the machine. More optional parts, please check our website: product > device, or consult online service for suggestions.

Configuration choose:
Type

CKD-PLMN-20

CKD-PLMN-30

Laser Source

Fiber Laser

Fiber Laser

Laser Power

20W

30W

Marking Scope (Optional)

100*100/150*150mm

100*100/150*150/200*200mm

Focus Way

Three Dots

Three Dots

Motorized Up/Down

Motorized Up/Down

Control Board

Orginal BJJCZ

Orginal BJJCZ

Marking Software

Authorised Newest EzCad2

Authorised Newest EzCad2

Dimension

35*37*(41-75)cm

35*37*(41-75)cm

Net Weight

22Kg

22Kg

Total Power

300W

300W



Global shipping by express, support SF andDHL, 3-5 work days after payment.

Contact us to place order:
Please list the configuration requirements,your company information and send them to the online service dialog. Our saleswill contact you as soon as possible. Thank you.