Portable optical fiber laser marking machine also known as hand-held optical fiber laser marking machine.In order to solve the existing problems of large parts laser marking and design.The whole machine and computer main case size, compact and convenient, can be carried out handheld operations, can be in any direction of large mechanical parts laser marking.The portable optical fiber laser marking machine is small in size and only about the size of a desktop computer case.
Product features
1. Pulsed fiber laser is used to output a peak power of up to 25kW when the pulse width is less than 30ns, and the beam quality M2<1.5 is close to the diffraction limit.
2. The all-fiber structure design of the laser ensures the high reliability of the laser, without the collimation adjustment of any optical elements.
3. The integrated design of the system makes it more convenient for customers to use and provides ideal solutions for various industrial applications.
4. Long service life, small size, no need for large water cooling system, just simple air cooling.It can also work under certain impact, vibration, high temperature or dust and other harsh environment.
5. The processing speed is 2-3 times of the traditional laser marking machine, with excellent beam quality, small spot and narrow marking line width, suitable for fine marking.
6. Low cost, energy saving, machine power only 500W.Compared with the lamp pump and the semiconductor laser marking machine, it can save 20,000-30,000 yuan in electricity costs per year.
7. Integrated modular design, convenient maintenance, compact volume.Save your precious factory space.
Typical application areas
The portable optical fiber laser marking machine has a wide range of applications, especially suitable for the marking of hardware tools, cutting tools and kitchen utensils, plastic products, computer keyboards, metal ornaments, buttons, integrated circuits, packaging bottles, glasses frames, sanitary faucets and other products.The mark is clear and beautiful and never disappears.Simple environmental requirements, no constant temperature and humidity and water cooling facilities.Minimum consumables, minimum maintenance.Software super function, easy to use.Small size, light weight, small occupation area, can be easily installed on the production line for online marking.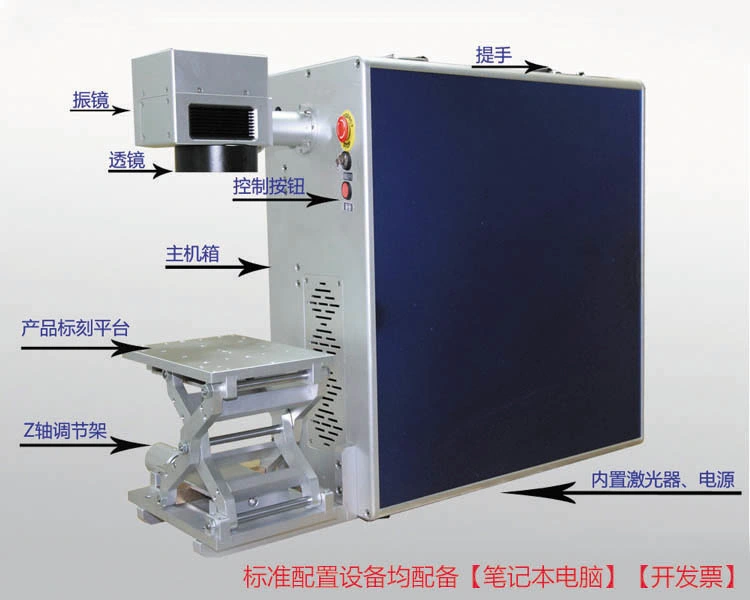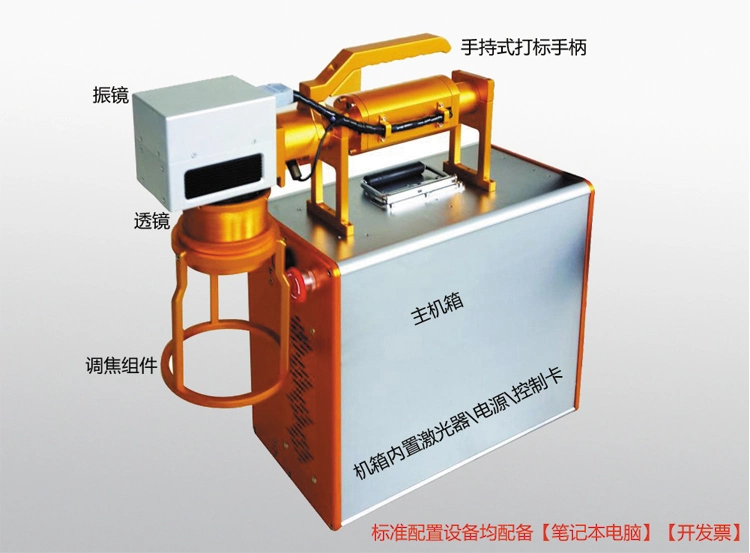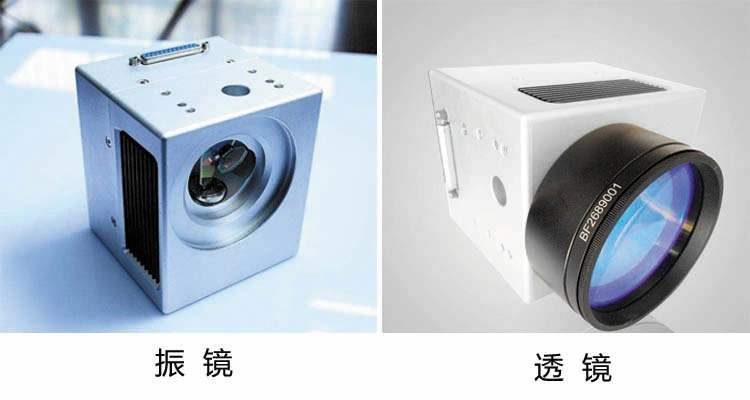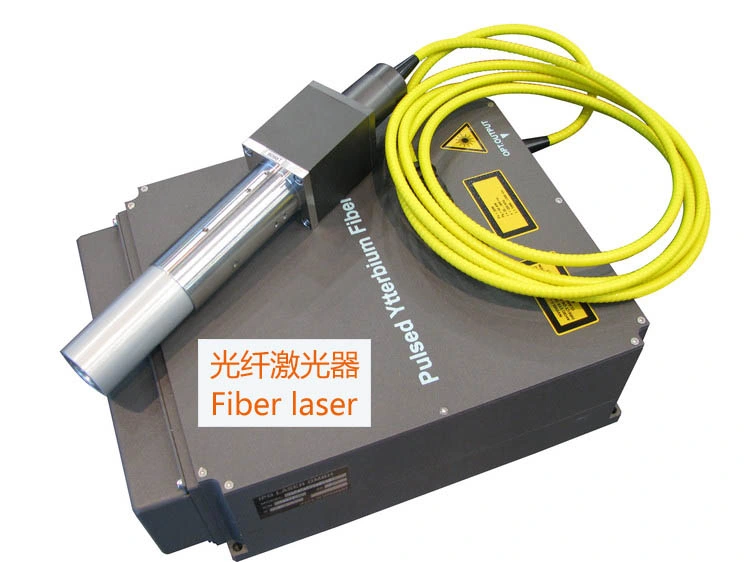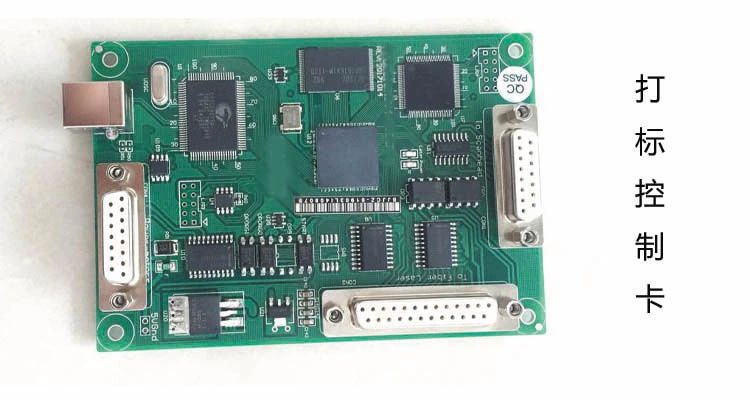 Technical parameters
| | |
| --- | --- |
| Laser operation mode | pulse |
| Output laser power, W | 20 |
| Monopulse energy output at 20kHz, mJ | 1.0 |
| The laser wavelength, ns | <30 |
| Peak pulse power at 20kHz, kW | >20 |
| Pulse repetition rate, kHz | 20and100 |
| Output power adjustment range, % | 10 - 100 |
| Output power stability, % | <+/- 2 |
| The laser wavelength, nm | 1080 |
| Laser marking area mm | 100x100 |
| The laser scanning speed is m/ SEC | 10 |
| Storage temperature, °C | - 20 to + 60 |
| Operating ambient temperature, °C | + 15 to + 40 |
| Input voltage. VAC | 220 |
| Input electric power, W | 800 |